Dear Friends & Visitors:
  

     

  Welcome to my "June World"
Gardening
    Between gardening , golf, book commitments, and working on Volume II of "Life Through These Eyes," June has begun with a fury. Spring in North Central West Virginia is all about peony blooms - at least at 555 East main Street. Sandra had so much interest in her early, mid, and late season blooming peonies, the middle of May and until now has been constant peony tours for friends and friends of friends. Sandra has carefully taught me about deadheading the peonies after they reach their prime shape and color. She has over 62 different varieties and colors of peonies. Yes, they come in more than white and pink as one novice friend thought.
    Along with the peonies, we had several varieties of irises blooming. Once again, with her skillful hands, and a lot of reluctance, Sandra taught me how and when to remove faded blooms and stalks in the iris beds. Prior to this year I was relegated to fertilizing. I have gained her trust. Today is June 7th and most of the irises are gone but the roses are beginning their late spring show. . The Chrysler Imperial rose (right) is my favorite. I have never smelled a more fragrant rose. Some equal. None more fragrant. Sandra has eight different varieties but I give the Chrysler's special attention.
 

Golf
     Golf season is in full swing. Because of my other commitments, my days at the golf course have been reduced from three to two per week including tournaments this season. My home course is Sunny Croft Country Club located just outside Clarksburg, West Virginia. If you want to read more about the club go to http://clarksburgpost.com/columns and look for Golf's Jewel in the Hills. The club is celebrating its 82 birthday this year. This is a very challenging course. It is only 9 holes but has 18 different tee boxes. The pictures below show the Clubhouse in 1934 and 2016. This is the fairway for No 9 & 18. I am pictured with Charity Vangelder. Charity is a tremendous asset to the club - professional, pleasant, and efficient.
    If you are in the area and want to play a round, just contact me. However, I warn you, I am a 20 handicap and can only provide good conversation and a fantastic looking cart. If you are needing a challenging game I can hook you up with the single digit guys and girls.


St. Spyridon's 15th Annual Greek Food Festival
    Clarksburg's Annual Greek Food Festival is June 10 and 11. This is more than a festival celebrating food. It is a festival celebrating a culture. I have been attending for years and love the entire environment. Plan to spend a couple hours, if not more. Sometimes they have tours of the church. A wonderful gift shop. In years past. Greek dancers have performed, but this is a year-by-year decision. The whole Greek community becomes  involved - from the more "seasoned" members" to the youngest   . The young lady pictured below will be a leader in the community in a few years.
    Eat. Listen. Enjoy.  And take home plenty of food - great authentic Greek food.   If you want a little more about the festival, go to my Facebook  page (Michael Lambiotte) for additional information and pictures.
See you at St. Spyridon's on June 10 and 11. Yes, I go both days. Too much to eat and too much to talk about for one visit.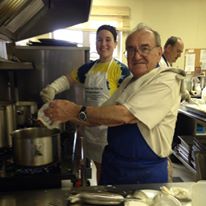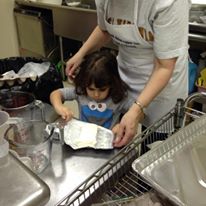 Clarksburg's Summer Jazz Stroll 
    I will be a very busy person this weekend. Before and after the Greek festival I will attend Clarksburg's Summer Jazz Stroll. Clarksburg Uptown, of which I am a board member, has been producing the June and December strolls for the last few years. With the partnership of the West Virginia Jazz Society, who books the bands, Uptown has continually drawn in excess of 1,200 visitors for each stroll. This year's visitor's will have an opportunity to grab some food on their way from event to event from a sidewalk food vendor placed strategically in the middle of the action - in front of the Court House. You can go to http://clarksburguptown.com for more details.
    My biggest dilemma is where to go first and how long to stay. With so many noted headliners, I will be a very busy man. One good thing is: All six venues are located within 1.5 blocks. Each venue has a fantastic sax player backed by incredible musicians. My favorite will be the latin group at Kelly's Irish Pub - I just really enjoy Latin music.
    Make a point to run off a copy of the stroll planner to the right. This is your road map to one wonderful night of music - all right in the center of Clarksburg, West Virginia.
Our columns in The Clarksburg Post  http://clarksburgpost.com.
When time permits, go to clarksburgpost.com/columns for Sandra's and my latest columns. You can also read past columns.  Sandra's latest column is about "The Ripple Effect of Beauty"  and mine is titled "Golf's Jewel in the Hills," which is about the history and present of Sunny Croft Country Club, located just outside of Clarksburg, West Virginia.  
           www.clarksburgpost.com.  Learn about Clarksburg, West Virginia and North Central West Virginia. News Now... News Anywhere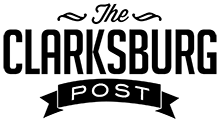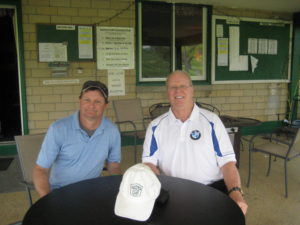 Richard Jefferies and me relaxing on the club's patio
 

Until next month
Michael
Upcoming Events
 Date of next book signing is on hold until I receive more books. At last month's CEOS meeting I sold out. As soon as the books arrive and I have a confirmed date and place, I will publish the details.
One day at the golf course, I had a idea for a new drink - it was a very HOT day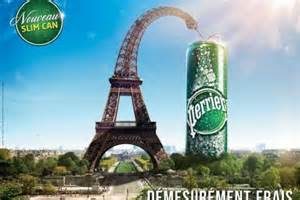 I wondered, "What would Perrier lime and Grey Goose taste like? "

I put the drink together, not on this clubhouse porch. It burned down in 1938 .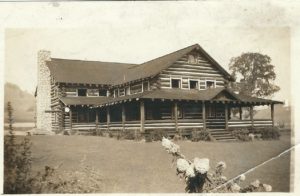 This is the clubhouse as it looks today.  This is where
"Perrier with a Goose of Lime" was born.
Sunny Croft Country Club - June 1, 2016
The beginning of a very busy weekend
June 10 & 11. The Greek Food Festival in Clarksburg, West Virginia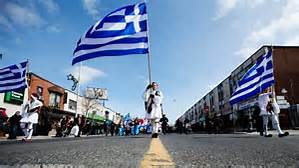 This is the 15th year for the festival.
It is advertised as a "Food Festival" but it is so much more
If all takes place on the grounds of the church.
If you are lucky enough to attend, ask for a tour of the church and a history lesson.
This is a festival celebrating a whole culture.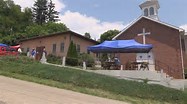 Of course there is wonderful food. Sampling the Greek Chicken is a must.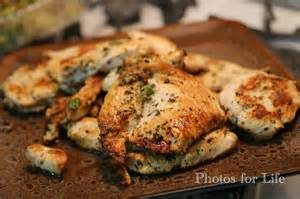 And never...I mean NEVER leave with out trying the baklava. Take some home

. Hide it from predators.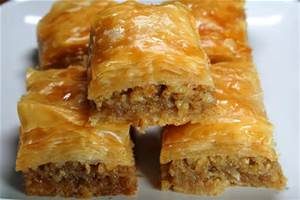 But, what I like the most is the stories ...stories about the "old world" brought to the "new world."
Stories and traditions from men like these. 

Adding to my crazy weekend is  Clarksburg's Summer Jazz Stroll June 10 
Six different venues     Six different headliner sax players
Free admission     Great Music
All within 1.5 blocks
Make a copy of this planning guide so you can map-out your strategy to see and hear all the bands.
It is possible     I have done it      Of, course my organization produces the event.