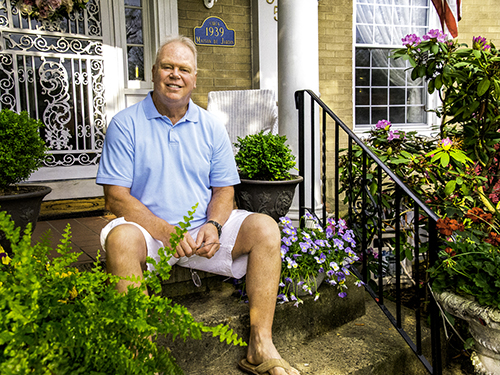 Mike Lambiotte was born, raised and educated in West Virginia. Upon graduating from college, he and his wife Sandra, moved to Virginia Beach, Virginia to accept employment with the Virginia Beach City Public Schools.
Upon retirement he and Sandra returned to their home town of Clarksburg, West Virginia to be of assistance to their elderly parents. Once settled back in their new home, Mike quickly became involved in local community and volunteer groups. After living for so many years in a progressive area, he quickly realized the need for new thinking in his home town, which had suffered from severe economic down turn. He began writing a column for The Exponent Telegram in hopes to encourage community members to think and realize new possibilities for the town. The column was well received by many and not so much for others. Change for many is difficult, even when it is necessary.
Mike earned the advanced degree of Education Specialist in Educational Supervision and Administration from The George Washington University in 1996, a Master of Science in Curriculum and Instruction from Salem Teikyo University in 1994 and a Bachelor of Science in Health and Physical Education and Political Science from Salem College in 1972. He was a 1967 graduate of Washington Irving High School in Clarksburg.
During his 32 year career with the Virginia Beach City Public Schools, he worked as a government teacher, coach and as a high school administrator. Also, during his career he served on and chaired numerous committees and received many awards. One such award was the prestigious Who's Who in American Education, awarded in 1996.
Mike remains active in the revitalization of Clarksburg and enjoys his writing, gardening, golf, and spending time with his wife Sandra. And, until her death on August 4, 2015, he was devoted to their beloved black Labrador retriever, Merry.