Dear Friends & Visitors:
  

     

  Welcome to my "August  World"
A very important announcement!
I have been invited to enter my book, "Life Through These Eyes," in the Frankfort International Book Fair
in Frankfort Germany

A little over a month ago, I was contacted by a publishing company which was very interested in submitting my book, under their banner, in the Frankfort International Book Fair, October 19-23, held in Frankfort Germany. They said they liked the book and the message behind each story and felt it had a very good chance of being recognized by the international community. At that moment,  I was overwhelmed with  the possibility of my book being entered in such a prestigious event.
I thanked the publishing company for their interest and said they would have my answer in a few days. Meanwhile, I contacted fair representatives in Frankfort to see if they would verify everything I had been told.
I must admit contacting Frankfort was a very pleasant experience. Everyone was most helpful. After answering all my questions, they followed with this, "T

he Frankfurt Book Fair is the world's largest trade fair for books, based on the number of publishing companies represented, as well as the number of visitors. It is held annually in mid-October at the Frankfurt Trade Fair grounds in Frankfurt am Main, Germany. The first three days are restricted exclusively to trade visitors; the general public can attend on the last two. Representatives from book publishing and multimedia companies from all over the world come to the Frankfurt Book Fair in order to negotiate international publishing rights and licensing fees. The fair is organized by a subsidiary company of the German Publishers and Booksellers Association. For five days more than 7,000 exhibitors from over 100 countries and more than 286,000 visitors take part. The Frankfurt Book Fair is considered to be the most important book fair in the world for international deals and trading."
The old saying, "If it looks too good to be true, it probably is" does not apply to this opportunity. I want to thank ForwardPress for working with me and offering to introduce my book to an international market. 
The last several days have been devoted to putting  together the required  "sell sheets," preparing my book for delivery, and corresponding with the publisher. Everything should be ready for submitting by the September 1. Then, it becomes a waiting game - waiting for the fair to open on October 19. Yes, there is a part of me which would want to attend the fair, but for practical reasons, I will not.  These are a few of the pictures from the 2015 fair in Frankfort.  As I receive more information regarding the fair, I will pass it on.

 At this point, the representative from ForwardPress have told me my book will be displayed by genre (Biography/Autobiography. Memoirs/Inspirational),  I will receive a post-show report with photos, contact information for those who express a specific interest, and a lifetime listing in their online Rights Catalog.
 N

o newsletter for July
No friends and followers, you did not miss my July newsletter. One was not published. It wasn't negligence on my part, it was a matter of priorities. Our yard has needed constant attention with all the rain and the flower gardens in the front, side and back have needed much attention. Sandra is doing most of the work, leaving the high-trimming, mulching, feeding, and fertilizing to me. Over the years, because we have different temperature tolerances, Sandra is out early in the morning and I come out in the afternoon. My tolerance for heat is a bit stronger than hers.  One thing about her designs: No matter the season, there is always something of beauty. And, she has taught me to appreciate the simple things.

Another reason there was no July newsletter was the need for me to dust off my electrical skills and install new lights for the front of the house. What you see below are the white ones which were on the house when we moved in. They were not original and really did not suit the design of the home. Personally, I thought they were fine but I gave in to a more informed opinion.  Once again, Sandra studied, measured, researched and finally purchased lights that were appropriate. If you have been following our blogs and newsletter, you remember the blue "Maison de Jardin" was Sandra's addition.
 
Without a doubt, Sandra's selection in matte black added so much to the front of the house. What does not show is the pendant light hung from the ceiling in the same shape as the wall lights. Sandra has the enjoyment of picking and ordering. I have the "enjoyment" of installation. Like so many things in life, I can still do it, but it takes so much longer. The only adjustment I may have to make it to lower the "Maison de Jardin" sign. Sandra is still studying. Side Bar: The center and left light look different, but it was the angle of the picture. It even fooled me. When I was writing this newsletter I stopped. Looked at the pictures. And then got up and went to the front porch to make sure I did not make a major faux pau. Notice the pillows on the chairs. Sandra corrected me when I placed them in the chairs one morning, She said, "Notice the flowers, they must be placed upright." Of course I mocked her comment but she is so right. "It is all  in the details."
Our columns in The Clarksburg Post  http://clarksburgpost.com.
When time permits, go to http://clarksburgpost.com/columns for Sandra's and my latest columns. You can also read past columns.  Sandra's latest column is about some very special poppies "Poppies From Across The Pond "  and mine is titled "Salute to the Centre Presbyterian Teens." A group of teenagers who gave up part of their summer to help those in need.  
           www.clarksburgpost.com.  Learn about Clarksburg, West Virginia and North Central West Virginia. News Now... News Anywhere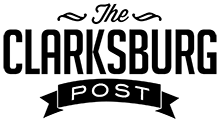 Until next month
Michael