Welcome to my March Newsletter
Although this is April, I want to inform you about recent events and progress throughout March. My newsletters will always be about what happened last month and plans for this month.
March has been a fickle month, as usual, for us in North Central West Virginia. One day it will be 70* and the next day the high is 40, cold and rainy. We have experienced quite a lot of diversity at our bird feeders: cardinals, a variety of sparrows, pigeons, purple finches, doves, a couple starlings, and our neighborhood squirrel  who entertains Sandra and I with his (or her) acrobatic skills and jaw-stuffing eating habits.
Volume II of Life Through These Eyes is progressing a little slower than I had hoped. My new publisher, AuthorHouse has been wonderful to work with. However, their attention to detail has been a real eye-opener. Going from the Initial Check-In phase and progressing to Content Evaluation was rather smooth.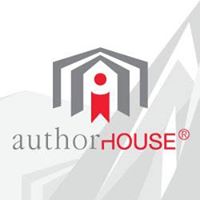 However, when the manuscript went to Editorial Services, that was another story. They have an independent editorial company prepare an assess of all their submitted manuscripts. They really strive for objectivity. Editing Services was very complementary in many areas, however, they were brutally critical in others.Of course, that is their job -  critique, evaluate and make recommendations.
Their recommendations included, "using quotation marks sparingly, clean up mechanics and grammar, eliminate fragmented sentences and wordiness, punctuation and formatting need attention."  In other words, they made serious recommendations in four categories.What this means for me:  I must go over each and every story, remembering their recommendations, and apply their suggestions. Then, I will re-submit the manuscript. 

On the bright side, my literary consultant at AuthorHouse was very pleased with what the editors said about my manuscript, "The writing is personal, insightful, and down to earth. It weaves stories, humor and truths into an entertaining and enlightening memoir. The lessons the author presents reveal fresh perspective on self-discovery and personal accountability, among countless other topics that come to life through anecdotes, words of wisdom, and lessons."
Overall, my consultant was encouraging. He shared several stories where authors were literally reduced to tears or outrage when they received their edited manuscript. He said, "Mike, you should be very happy and encouraged with what they said. Now, all you have to do is remember their four basic recommendations as you re-work each story.  I am looking forward to receiving your edited manuscript." What this means to me is about one week of intense concentration as I read each story. I have already edited 65 of 235 pages. As I read my stories, I often find myself saying, " How in the world did you make those obvious grammar mistakes and mechanical errors?" However, that is why we have editors. To make our work better.
Now, on to  wonderful marketing opportunity. I am very happy to announce my book, Life through These Eyes, Vol I, will be available next week at Artworks, located in Bridgeport, West Virginia. Artworks is a very exclusive gallery and gift shop owned and operated by local artist Lotus MacDowell.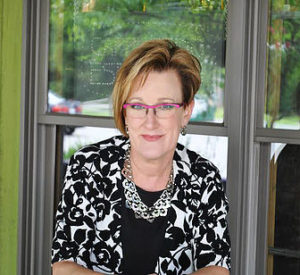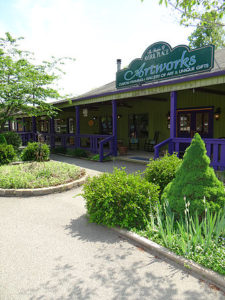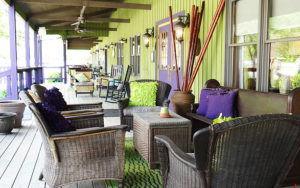 Artworks was originally established in 1986 as a gallery selling Lotus McDowell's artwork and a custom picture framing business. Since its opening, Artworks has expanded. Lotus enlarged the shop's inventory by also including prints and works by national, regional, and local artists. As time has passed, Artworks has also become a gift shop; selling items such as pottery, jewelry, home accents, gifts for men, women, and children of all ages, and much more. Artworks also carries eco-friendly products and gifts! Artworks is located at 601 Virginia Avenue, Bridgeport, West Virginia 304-842-8087

 You see why I am so excited to announce Artworks will now carry my book. In talking with Lotus, she said it might be very possible to hold a book signing in Artworks when volume II of my book is released in the late Spring of 2017. This would be grand!

Now you understand why I am working hard editing Volume II. The editing should be completed by next weekend. Then, I will re-submit the manuscript for Step 2: Production.  While the Production team is putting everything together, I will be assigned an Illustration Coordinator for the front and back cover and the interior pictures. This process should take 2-3 weeks, not counting revisions.

If you are a regular reader of my blog, you now understand why I had to make some difficult decisions regarding time management. I did not quit certain projects, I just had to walk away for previous commitments which were requiring too much time or not bringing me joy.

Well friends and followers, that is about it for March.  Toward the end of next week, you should be able to purchase my book at Artworks. I will sign each book, and if you like, I will make a special trip to Artworks to personalize your purchase.
Remember, you can sign up for email delivery of my blog at the bottom of the side bar on my Home page.
Until next time,
Michael
   

Upcoming Events
 April
Events
Life Through These Eyes will now be available locally in  Bridgeport, WV at Artworks, 601 S. Virginia Ave.; 304-842-8087. Signed & Personalized copies available after April 5th.

This is a picture of part of Main Street in Clarksburg, West  Virginia. I am trying to convince the city-leaders to pressure the building owners to clean up and fix up.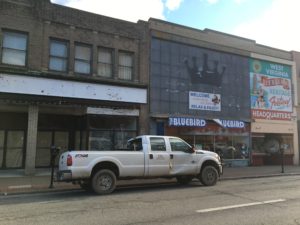 This is a pano shot of Main Street. Gray, Dirty. Depressing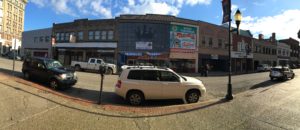 We have have much to do to get ready for the influx of visitors after the Robinson Grand Performing Center opens in March, 2018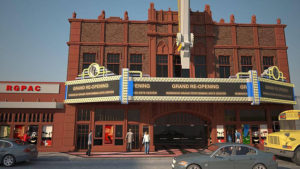 In March, Sandra and i went to Pricketts Fort, West Virginia to watch a History Alive performance by Karen Vuranch, who portrayed Julia Child.
Ms. Vurnach's performance was 'right on,' with Child's voice, mannerisms, energy, humor, and skills.
I had the pleasure of meeting Julia child (Karen Vurnach) at the end of her performance.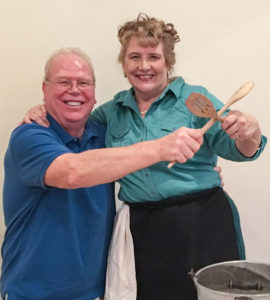 Just had to share this beautiful sunrise captured last week from my front yard on a beautiful Spring day.