Welcome to my June Newsletter
June is my birthday month and what a birthday it was. I turned 68 on June 17.  As you can see by the pictures in the sidebar, Sandra made me feel so special, much more so than I deserve. She told me to spend the morning on the golf course, so she could prepare a wonderful evening meal. My birthday golf was with friends Sunny Donaldson and Benny Barksdale.
I also continued with my book signing schedule. My first official signing was at the Clarksburg, West Virginia Public Library. As always, Julia Todd provided a wonderful venue for the signing. I was located in the main foyer, by the front doors.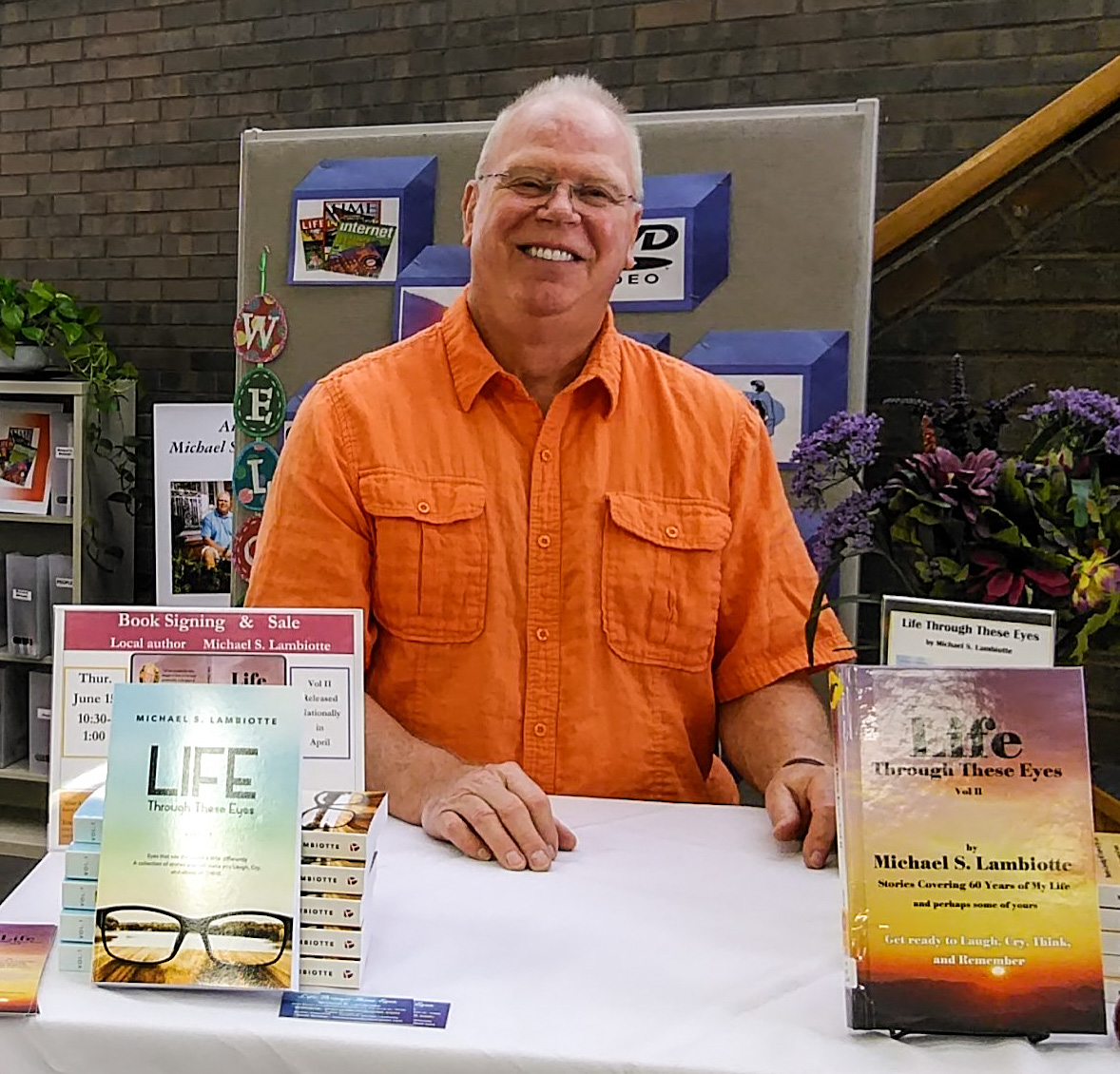 Book sales were brisk all day. Several people came by to purchase Volume II and many first-time buyers purchased Volume I and II as a set. On the left is Steve Griffith, who purchased a copy for his wife Sherri Criner-Griffith. On the right is Sam and Julianna Scolapio. Having volume II released nationally in April was very exciting. I cannot put into words how I felt when this project finally came to fruition. I said over and over, "It's done. It's done. Finally, after four and a half years of writing and two years working on having both volumes published. That day has finally arrived. It was like having three Christmas mornings in a row." However, I then realized I must move into stage two -marketing and an aggressive book signing schedule. It will be a very busy Summer. If you go to the side bar  you can reference the July and early august Schedules. Details are below.
The next book signing is scheduled for July 18 at the Bridgeport, West  Virginia Public Library .It will be good (again) to see long-time friends Sara Nora (r),Library Technician, and Amy Eakle, Children's Librarian.  I will be there from 10:00 am to 1:00 pm. Volumes one and two will be available.Yes, these two are Librarians. I enjoy going there just for the smiles.

On July 25, from 11:30 - 2:30,  I will be at Artworks in Bridgeport, West Virginia. Artworks is a wonderful art, frame, and gift shop. Artworks is owned by the renowned artist,  Lotus McDowell. Weather permitting, I will be on the porch by the entrance to the shop. Volume I is currently available at Artworks and I will have Volume II available to sign and personalize. If you purchase Volume I from Lotus and also want my latest, Volume II, I  will adjust the price for a 2-book set. Don't miss the opportunity to shop Artworks, buy some elegant wine next door, and stop in Provence for lunch. Make an afternoon of it!

On July 29, I will be at Books-A-Million, located in the center of Meadowbrook Mall in Bridgeport, West Virginia. We are still working on the details on this book signing. Assistant Manager, Mikela Richards (below) is in the process of putting together a publicity and book sale program, which not only provides major book marketing and in-store sales, but also an opportunity for me to talk about the book and answer questions. As this continues to unfold, follow me on my blog for updates. Mikela has been wonderful to work with. Books-A-Million is pulling out all the stops to make this event a success. It will be much more than your typical book signing. Thank you Mikela and Books-a-Million.

This event will be a bit different from past signings in that Volume II will actually be purchased from Books-A-Million. I will have  Volume I available, which I will sell directly.  The reason for this procedure is: Volume I is no longer in publication and will remain so until I make arrangements with AuthorHouse to re-publish this book. My first publisher is no longer in business, hence, right now I am the only source.  Hope to see you at the Mall, July 29.

The final phase with my publisher, AuthorHouse, is now in progress. We are converting Volume II into an eBook. As soon as this is completed, It will be available for sale through all the major book sellers. Just waiting for the final word.

And that's the way I see it for June. Keep in mind, my newsletters are always a month behind the calendar month.
Until next time, always be thankful for the day.
Michael
Upcoming Events
June Events
Book Signings ; Vol II just released. Volume I also available
July 18 - Bridgeport,WV  Public Library  10:30 - 1 pm
July 25 - Artworks, Bridgeport, WV  11:30 - 2:30 pm
July 29 - Books-A-Million, Meadowbrook Mall, Bridgeport, W.V Time TBD
August 22 - Harrison County Senior Center  10:30 - 1 pm
Celebrated my 68th birthday a Sunny Croft Country Cub with friends (l) Benny Barksdale and Sonny Donaldson.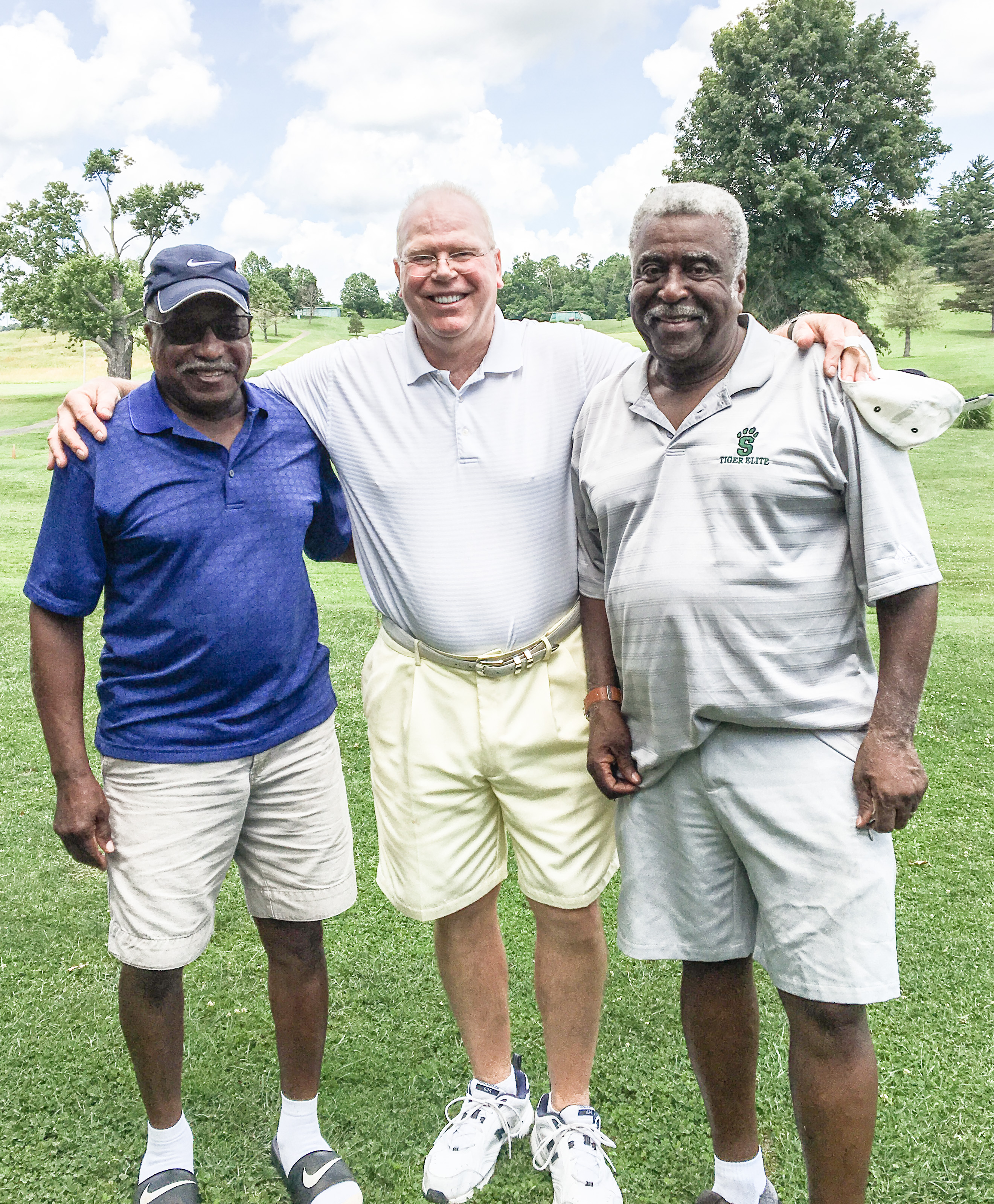 That night, Sandra prepared a wonderful meal: Steak with homemade Bearnaise Sauce, a delicate summer salad with homemade raspberry vinaigrette dressing, and a nice Josh Pinot Noir.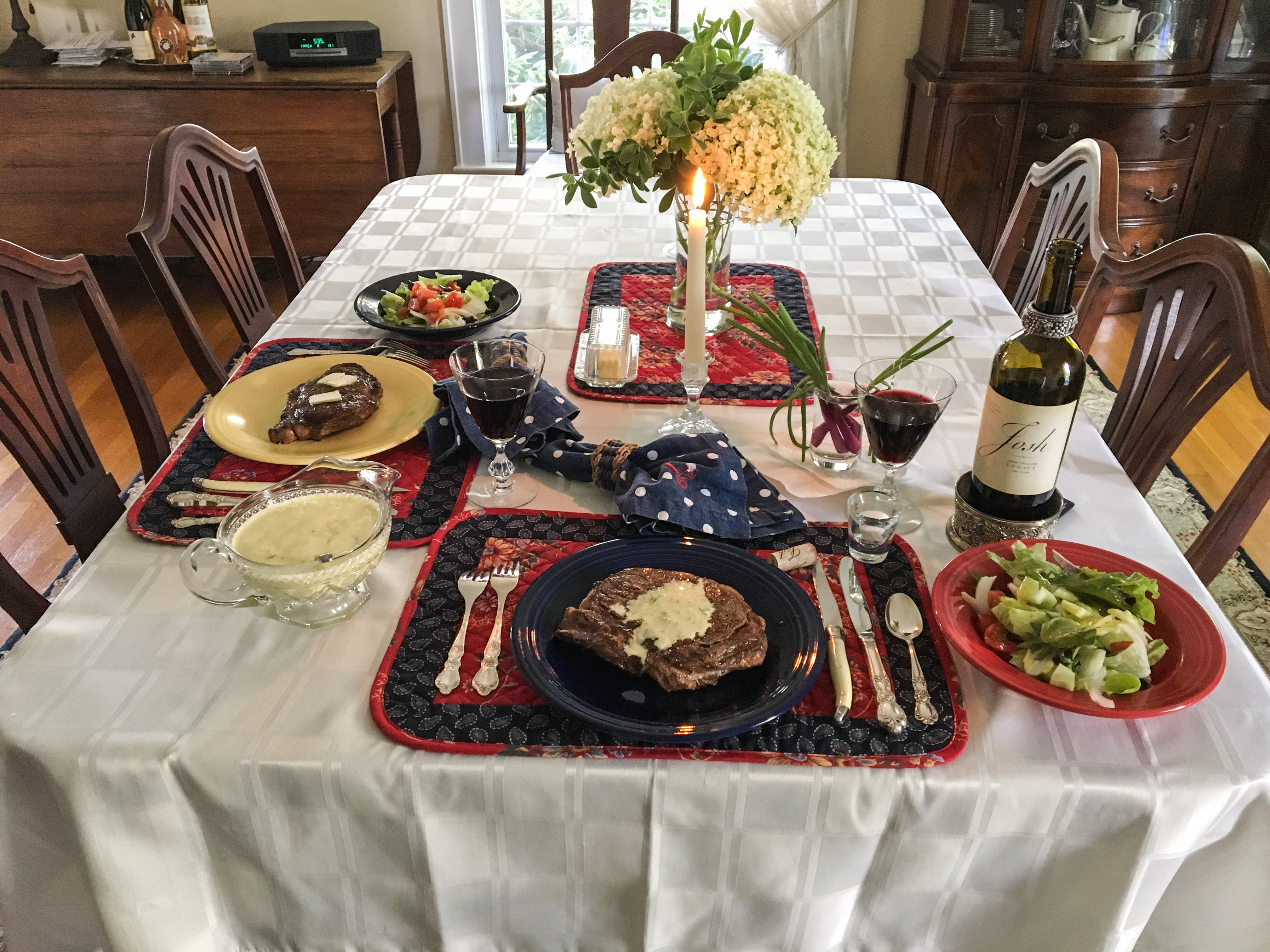 I was the moderator at the Harrison County Senior Center for a City Council and Water Board Candidate Meet & Greet. Although many outsiders were skeptical of attendance, over 50 citizens turned out. We will collaborate on future ventures to inform and educate our citizens.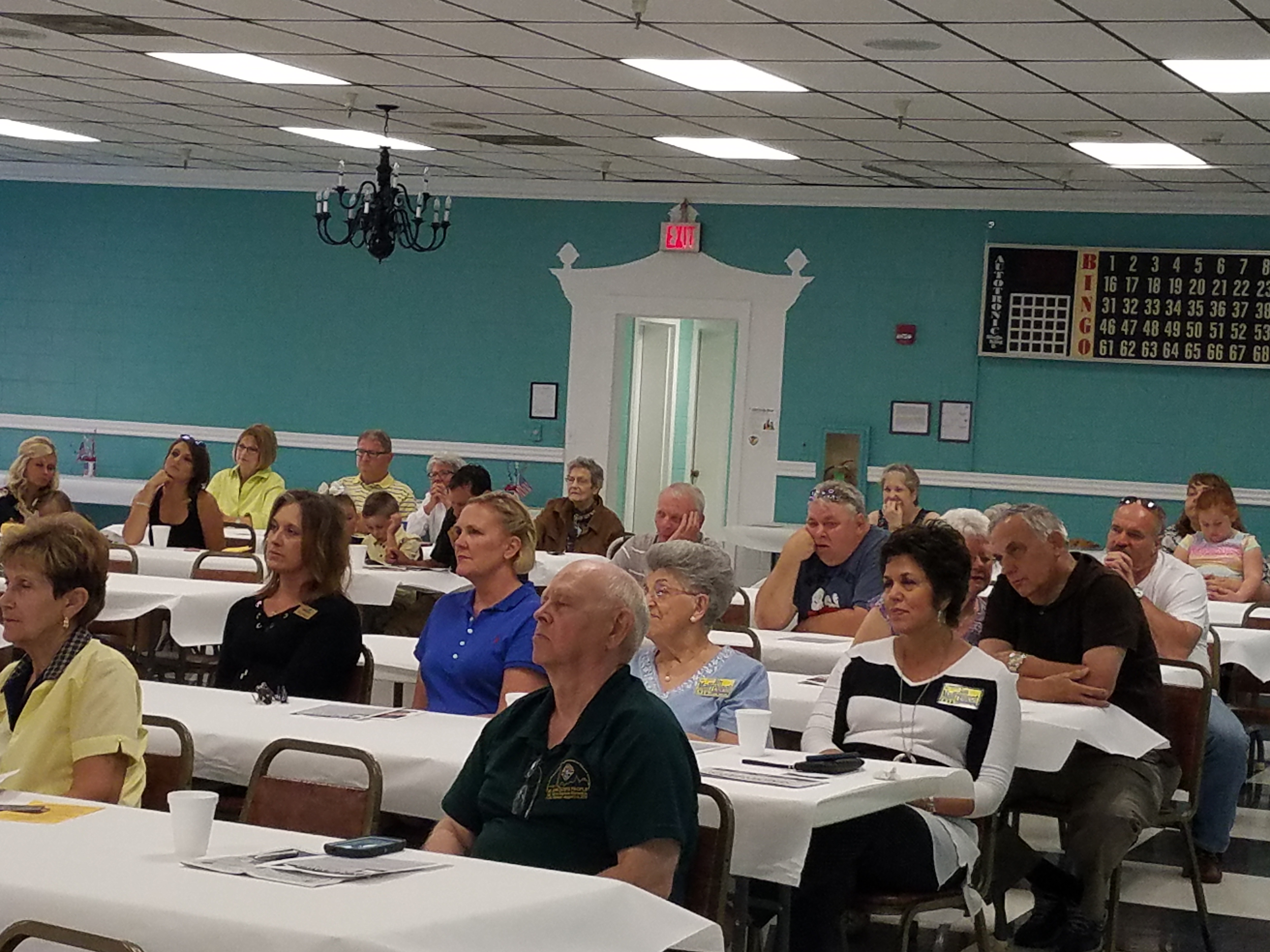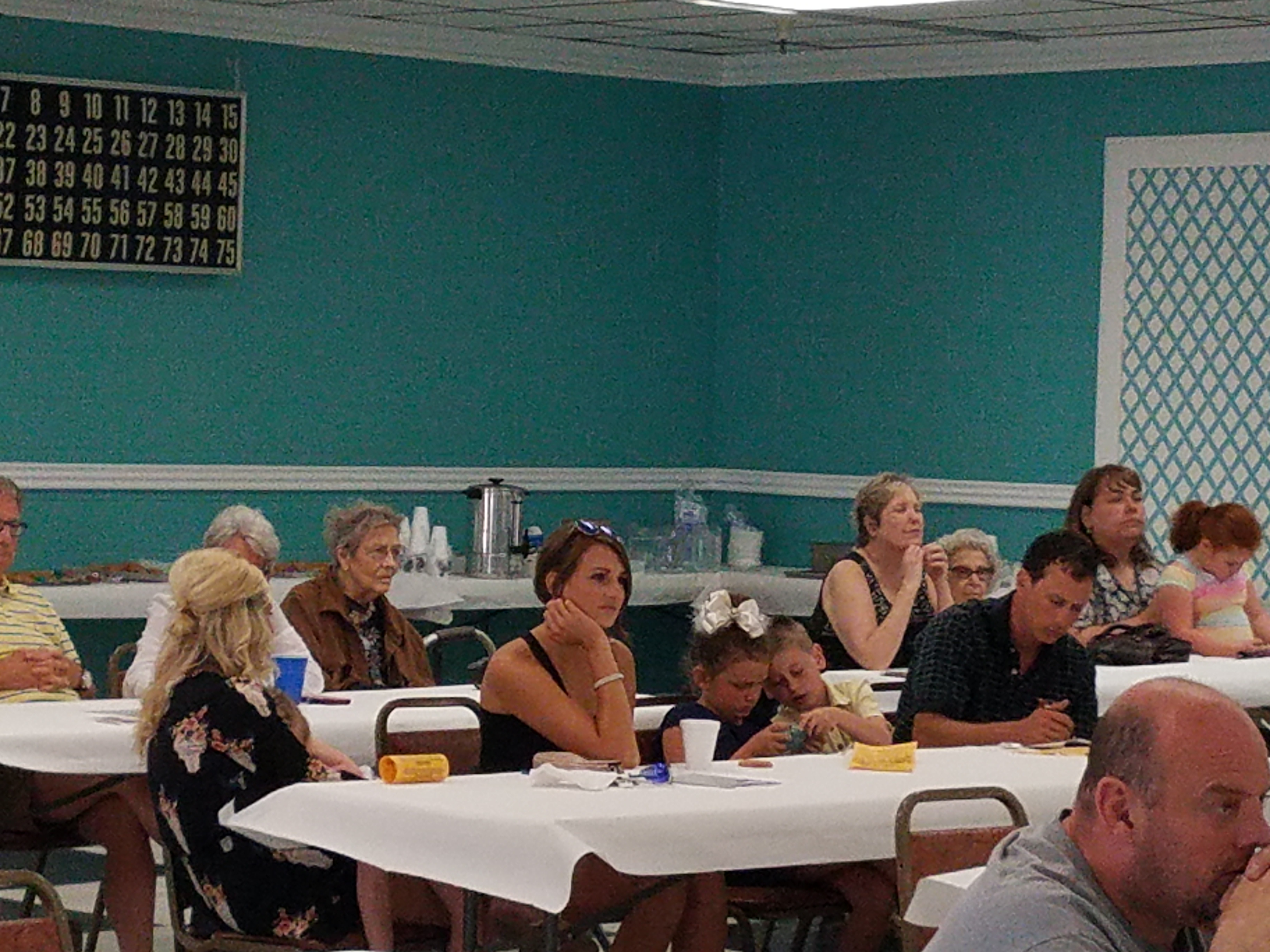 This was not  debate, as I explained to the audience. Each candidate had time to address the crowd, answer prepared questions, and make final closing statements. Following the meeting attendees had a chance to talk individually with the candidates.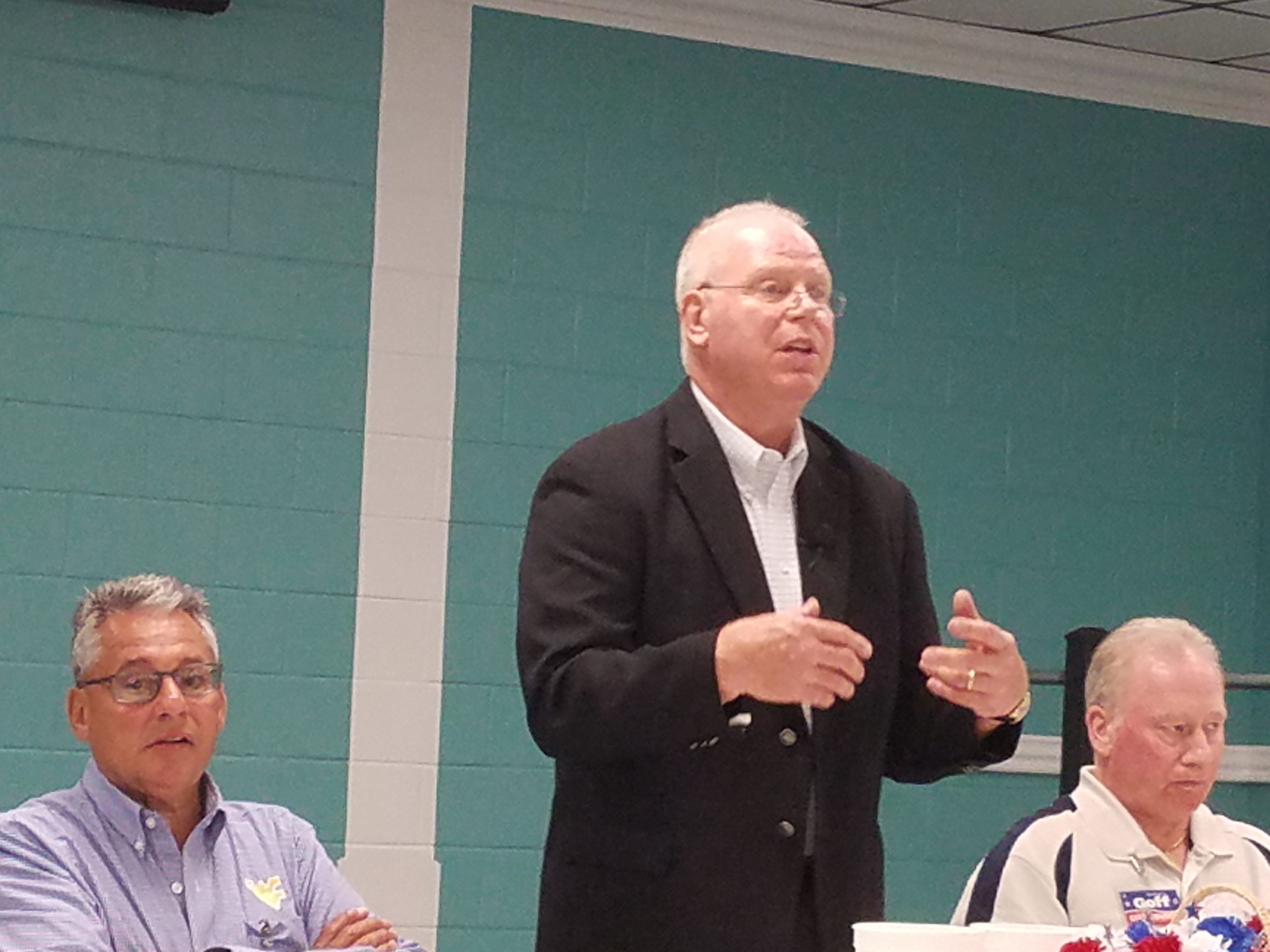 Even Clarksburg Mayor Cathy Goings was in attendance (blue dress) with her husband Rick. Four of those seated at the head table will join her on Council in July.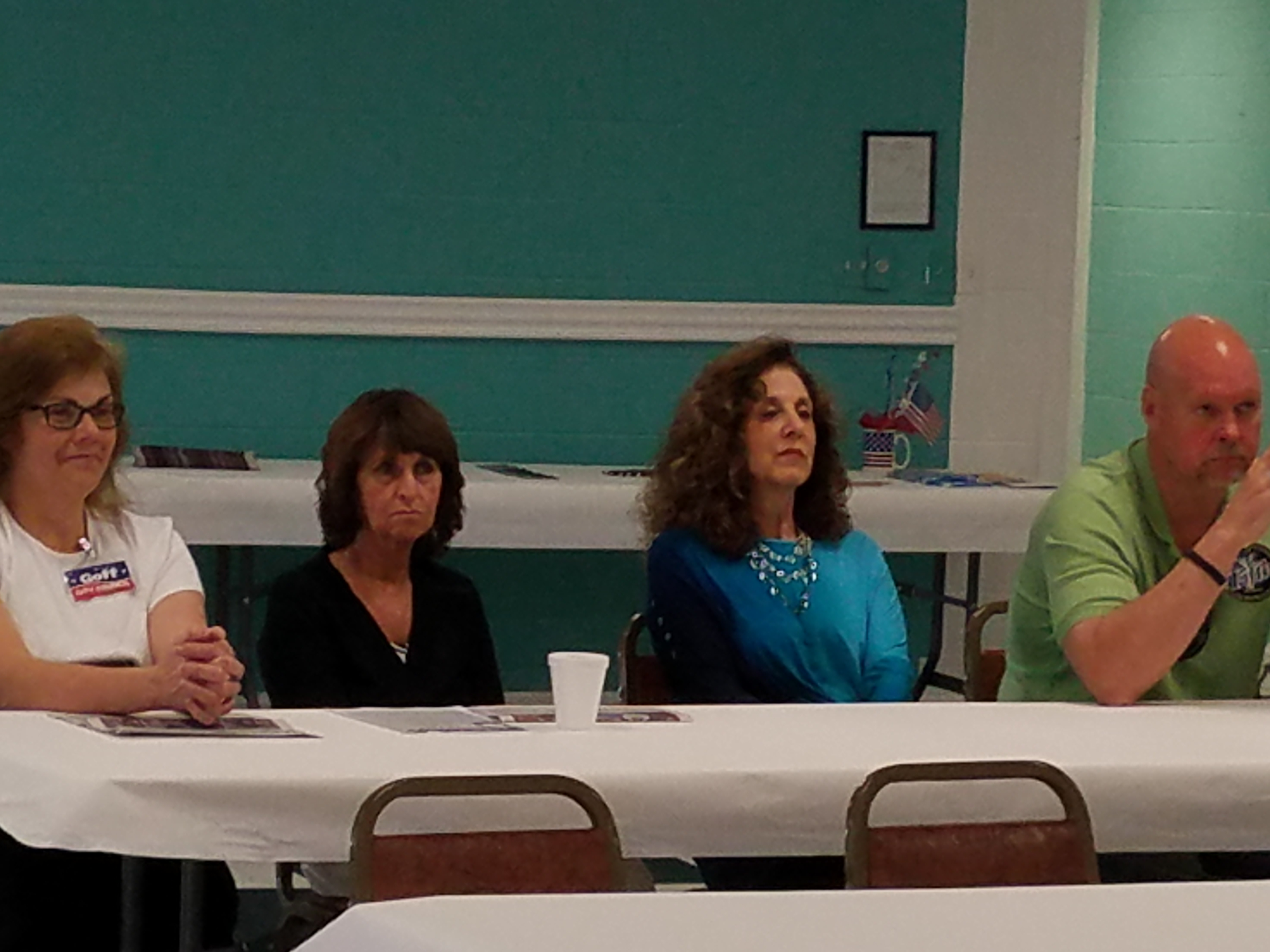 Ryan Kennedy was the top 'vote getter,' He is pictured picking up his sign in front of our home after the election on June 6.
In August, I am looking forward to my 50th high school reunion. Washington Irving High School, Clarksburg, West Virginia.  Class of 1967. Excited about being 18 again, even if in my mind and for two short days and nights.