Welcome to my Winter 2018 Newsletter
Winter has arrived to North Central West Virginia. February just began and we have had more snow this year than all of last year. Temperatures have been in the single digits - not often but often enough.  However, we consider ourselves very lucky. After hearing what my friends in Canada deal with every year, our Winter has been down-right balmy. Nonetheless, Winter is a time for me to catch up and organize my thoughts for the upcoming year.
My winter book signing schedule was very successful but I learned: Schedule them further apart and in selective locations. Actually, I am planning only two signings for 2018. One will be in late Spring.The other in late Fall. Keep following my blog for details as the times approach. I should have a location, date, and time for the Spring signing in my next newsletter.
Just wanting to clear up some confusion: Volume I of "Life Through These Eyes" is no longer available through Amazon, Barnes and Noble and other national distributors. My first publisher is no longer in business, thus the book is no longer in print. However, I have many copies available through my website. As I continue to work on my next project, I hope to negotiate a reprint of Volume I with the publisher of Volume II, AuthorHouse.  Volume II is available nationally through all the major distributors and on my website. If interested in one or both volumes, and want them signed and or personalized, contact me through Face Book (Michael Lambiotte) or on this website. Hope that answers any questions you may have about availability and why's.
I have been spending quite a lot time on my weekly blog posts. Probably too much time, for I have been a bit negligent when it comes to my next book. However, that is about to change. Meanwhile though, I will be closely monitoring the political progress (or lack of) on the national level. Although I have never been a fan of labels, I have come up with a new phrase...a phrase which more accurately describes my political views and solutions - "Demopublican."  I have made it very clear in many posts my frustration with Congress's inability to communicate and compromise. I am also personally embarrassed and embarrassed for our nation when it comes to the conduct of our president. Many people wanted something different, that is the reason they voted for Mr. Trump. Well we certainly got something very very different.

With the state of the Union as it is today, we would be better off with "Leadership by Committee."  Mr. Trump needs to focus on the economy, give up his Twitter account, or at least have someone monitor it  with a five minute delay switch. He is too polarizing to deal with domestic issues. He needs to delegate this to someone who is a thinker, articulate, has bipartisan respect, and ....someone who can bring people together. He is the oil in a vast sea. On foreign policy: He needs to hand the baton to someone who is controlled, a listener, multi-lingual, incredibly well-schooled in protocol, and a bit ruthless. A little ruthlessness is a good thing. Notice I said 'a little.'
Finally. My Trump needs to give up the slogans. The campaign is over. Learn from Hoover. His 'chicken in every pot and a car in every garage,' was a magnificent failure. He has been, and is, his own worst enemy. His 'positives' are overshadowed by his body language and his 'language.' Yes, I agree, the press has been nit picky at times, but we must ask ourselves "WHY?"  The 'why' is....is because he constantly keeps feeding the media with high protein raw meat. 
On the positive side: Mr Trump needs to stick with what he knows best - Business! You see, I am a true self-styled  Demopublican: I am willing to accept the good with the good from both of 'Them.' One step forward would be to eliminate the center isle in Congress. The right arm and the left arm are connected to the body.

Moving to another area of politics: I am equally passionate about local politics, especially my hometown of Clarksburg, West Virginia. I was born, grew up and educated in this small town in the north central part of the state. However, for personal and economic reasons (I needed a job), I left and returned 32 years later. Unfortunately, because of this long absence, I am considered a carpetbagger my many. I have even been told, "You are no longer part of their culture." This is my home. I love it, in spite of the drawbacks, and I will continue to fight for what I feel is right. And, against those who I feel are 'vision-less.'  And, at the same try, attempt to bring people together. I always stress; Communicate & Compromise.

One of my biggest concerns is the rampant political apathy. My frustration keeps growing with those who seem not to care. Or, are only worried about themselves and their bank accounts. Why more do not speak up and out, I will never understand. Are they afraid of repercussions? Do they feel alienated from the system? Or, is it...they just do not give a damn? Those who should speak out, most are silent. And then, there are a few who speak out and are 'uninformed.' I am not sure which is worse.

Nonetheless, I will keep up the fight for a more progressive city  and equally representative local government. We, as citizens, need to keep our fingers on the pulse of the community. We need to break away from what has been called "The Old Boys Club" and breathe new life into the community with fresh ideas, new faces, open-mindedness, and a statesman attitude from our elected officials - less about the next election and more about the next generation. 
It is now time to wrap up my thoughts for the Winter: Unlike many, I truly love Winter. With the slower pace, It provides time to organize, catch up, and plan. The days can be gray and cold, but I love every one of them. When my subconscious plants an idea in my early 'almost' awake mind,  I find that thought stays with me through the early morning hours. My most productive time. There are no outside distractions. No 'have to go or be.' Cold Winter mornings are never long enough. But, with the remaining gray Winter weeks, I will move forward with what brings me joy.
I look forward to your thoughts.
THE END!
Until next time, 
Michael
Upcoming Events
November & December Events
I will only have two book signings in 2018. One will be in late Spring and one in late Fall. The dates, places, and times have not been decided.

Here I am with fellow author Lisa McCombs at the Marion County Author Showcase

The Showcase was held at Colassaneos's Restaurant in Fairmont West Virginia 

In mid-December, I took part in the Holiday  Author Showcase and Holiday Dinner at the Harrison County Senior Center in Clarksburg, West Virginia.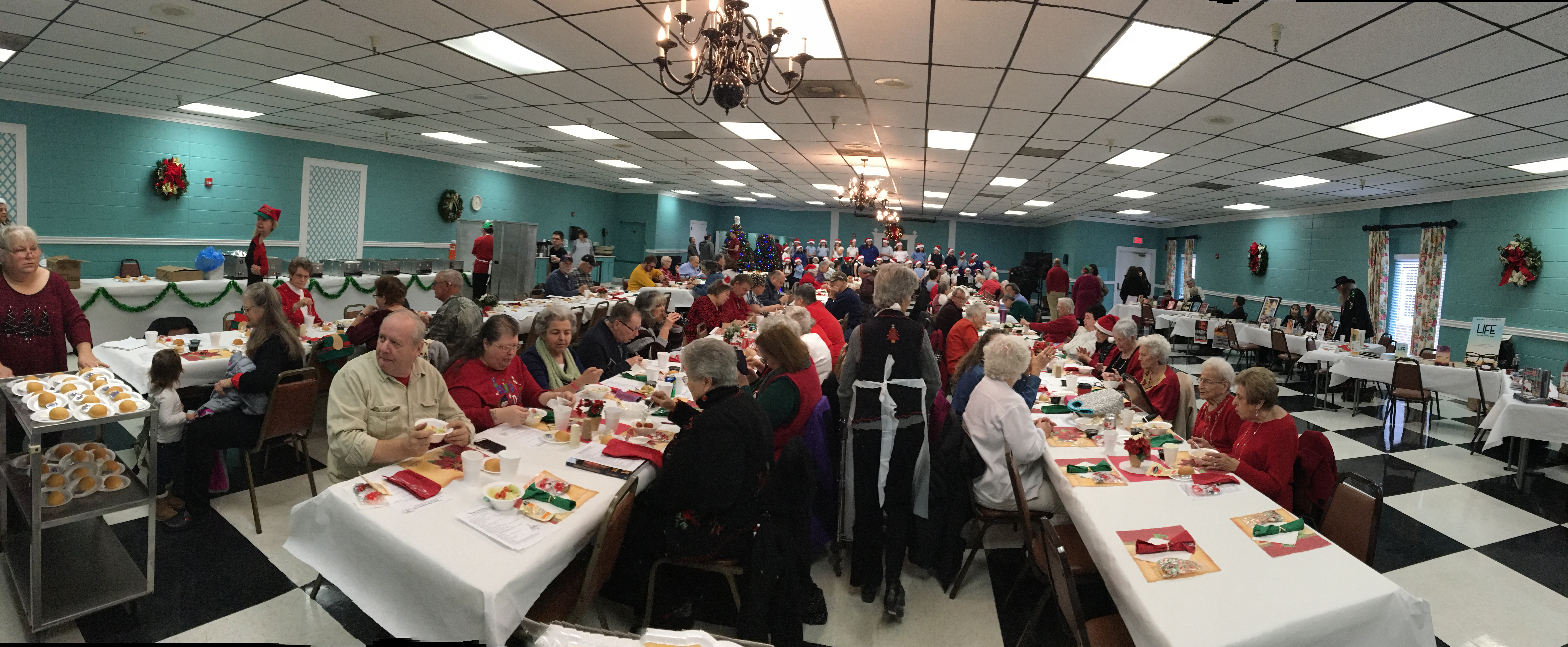 I am with the other authors at the Senior Center. Lisa was there also.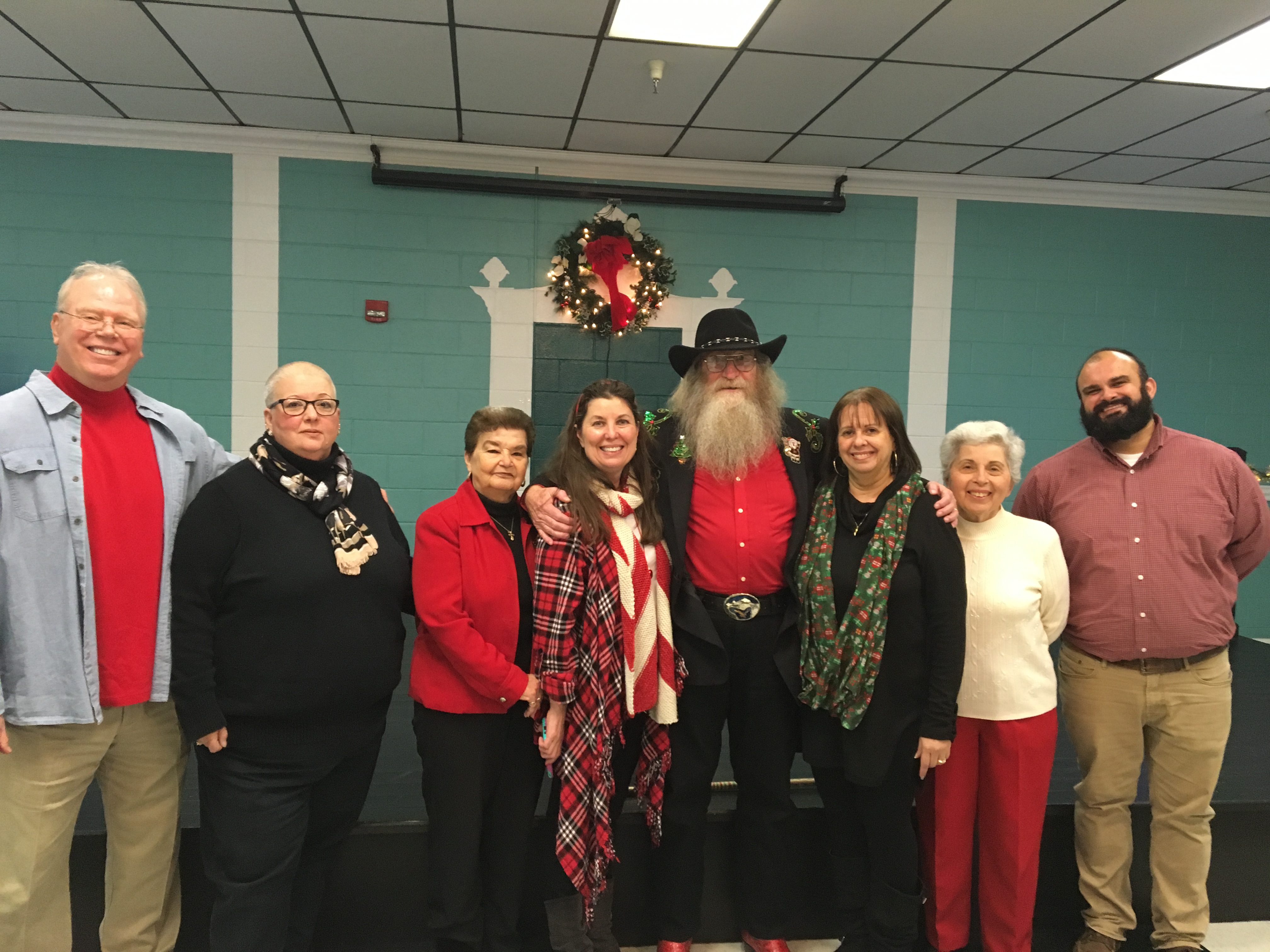 In late December, I held my final book signing for 2018 at The Four Horseman Comics and Games in Meadowbrook Mall, in Bridgeport, West Virginia.

This picture was taken in front of the Star Wars poster at The Four Horsemen.

For the rest of the holidays, Sandra and I enjoyed the beauty of our home, lit for Christmas.  No 'whirlygigs' or multi-colored blinking lights at The Triple 5. We prefer quiet reverence.

Candles welcomed friends to our home.

On many cold snowy mornings, I stepped outside to embrace the sounds of nothing.
I even found time to get out my old Fender Guitar bought in 1963. Unfortunately, I never learned more than a few basic chords.
Everything is original - even the strings and Fender amp.
One of my proudest moments was finding my old HO Scale railroad set from 1959. My mother had it perfectly preserved in her attic. Still runs like it was brand new.
Many wonderful evenings in front of our tree...aglow with white, silver and gold.
The fireplace kept us warm as we talked about the past...and planned for the future.

Winter - it has been good to us. Thank you God.