Welcome to my April Newsletter
April came and went - "Fast & Furious." I have been working every day with my publisher, AuthorHouse, to finalize the editing of my second book, Vol II of Life Through These Eyes. It took about two weeks to complete the editing. Applying my editor's suggestions, I re-read and corrected every story. Once this was complete, I resubmitted the manuscript to Editorial Services for their final approval.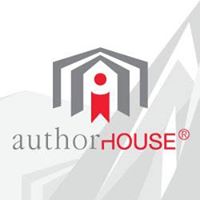 While Editorial Services was polishing the manuscript, I began work with the Graphics Department for front and back cover design. From the very beginning, I had a vision for the front. Unfortunately, my vision did not meet their requirements. After spending two days of back and forth emails, I decided to completely re-work the front cover. I actually ended up using my wife Sandra's suggestion - simple, bright, eye-catching. She said, "Make it something a book store browser would glance at, walk past, but then 're-glance' and pick up - then hopefully buy. She was right.  I was looking at the cover through my eyes, not the eyes of those who might be drawn to my book.
The back cover is brightly colored and includes three reviews. Who did the reviews? I want to keep that rather private until the book is released. However, I will say this: One is a well known media publisher, the second is a well known author, the third is a marketing manager  who lives in Manhattan. That being said, after an intense 24 hours with AuthorHouse, we finally agreed and they accepted the design for the book covers.
Now the waiting begins. I was given a timeline which included final polishing of the book files, receipt of my author copy in one to two weeks, receipt of a final copy, and finally - availability through all major on-line services, which includes, but not limited to Amazon, Barnes & Noble, and Books-A-Million. What all this means is my book should be ready for national release in late June. 
Currently, I am working with AuthorHouse's Marketing Services in preparation for the national release, They will assist me with social media, press releases, preparing a book trailer, website marketing, speaking opportunities,and local marketing. Needless to say, this has been a wild ride.
One of the many advantages I will have with a much larger publisher like AuthorHouse is quality of printing and price reduction. Volume II will be less pages because it is a larger book (6 x 9") than Volume I, but will have the same number of stories and will cost less. This book will also be available in paperback, hardback, and as an e-book.
In my May newsletter I hope to have a more detailed update.
Meanwhile, more about my book at Artworks in Bridgeport, West Virginia: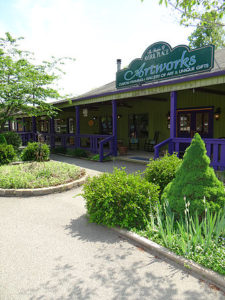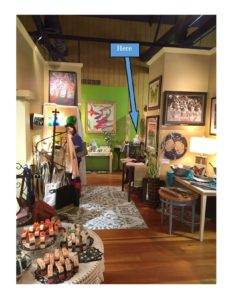 Within the first 5 days, a book was sold, which made me very happy.  The manager, Brenda  Malfregeot, told me a lady came into the shop and went directly to the display.  I was pleased because I worked hard in marketing the book at Artworks because of the shop's reputation. 
Something unique: Because Artworks is so close to my home, I have offered to personalize and sign every copy sold, if the buyer desires. It is a nice arrangement: A customer can purchase a book, leave it at the store and I will come by within 24 hours to sign and personalize.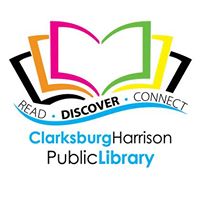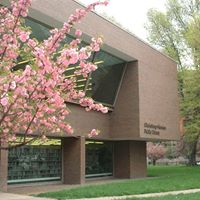 Toward the middle of May, I will have an opportunity, along with a handful of other authors, to attend a special program called "A Forum of Local Authors" at the Clarksburg-Harrison Public Library in Clarksburg, West Virginia. As writers, we will have an opportunity to talk about our works, answer questions, discuss projects, and possibly sell a few books.
I would like to especially thank Julia Todd for inviting me to be part of this special event.
Well friends, that is about it for April. Stay tuned for more highlights from my world.
In the mean time...pick up a book and escape reality - if only for a short time.
Until next time,
Michael
   

Upcoming Events
 May
Events
Life Through These Eyes is  now available locally in  Bridgeport, WV at Artworks, 601 S. Virginia Ave.; 304-842-8087. Signed & Personalized copies available.

May 13 . Gathering of Local Authors - Clarkson-Harrison Public Library, Clarksburg WV. 11-2pm. I and other local authors will be available to discuss our works, sell, and sign books.
Sandra's gardens are beginning to 'pop' with color.

One of her beautiful  white-yellow peonies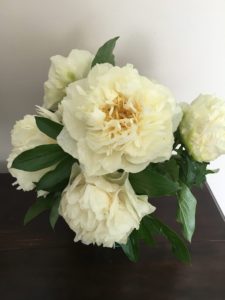 "Cheryl's Big Blue" opened two days ago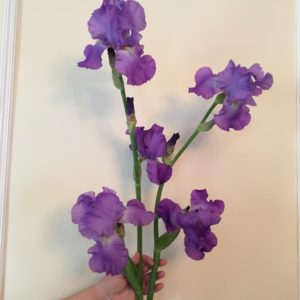 Sandra calls this "Princess Cathy" after a dear friend.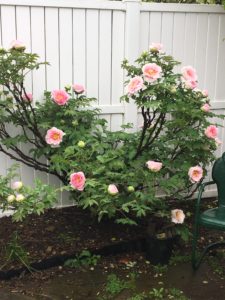 One of her reddish peonies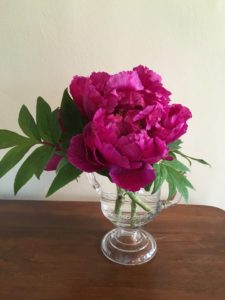 Just one-third of her gardens.Sandra knows the names of everyone of he peonies and other flowers,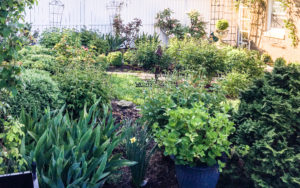 My golf season has officially kicked off at Sunny Croft County Club in Clarksburg, West Virginia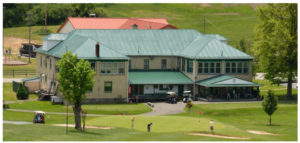 The first tournament of the year (MGA Opening Day) was won by (l-r) Bob Dennison, Chuck Flanagan, Eric Giaquinta, and Tom Connor.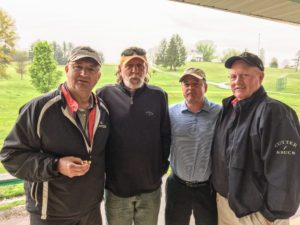 My team was (l-r) me, John Clevanger, Mike Blackshire, and John Reese.