Chef Michael's Authentically 'Tweaked' Hoagies
An old 'stand by' for our Friday Night Crash & Burn
For decades, the Hoagie, a WV variation of the Philly Cheese Steak, has been close the top of the 'North Central West Virginia Food Chain.' Here is my version from start to finish.
I bake my own bread because none of the local Italian bakeries will sell just one or two buns. I may, next time, experiment by adding some finely chopped garlic and Italian spices to the dough.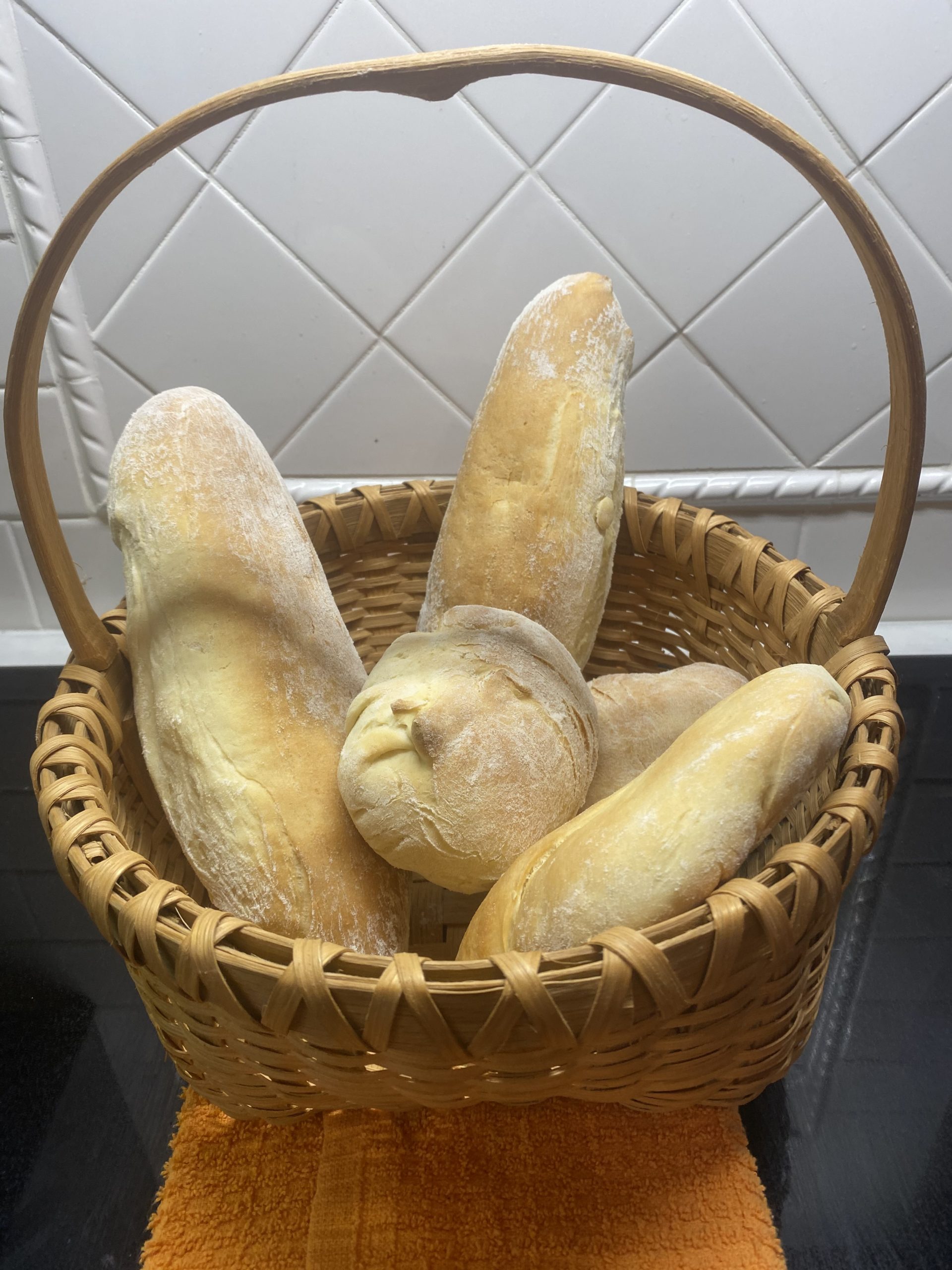 Here is the recipe Makes 4 rolls:
Ingredients
1 cup of warm milk
1 Tbls yeast
2 tsp sugar
1 tsp salt
3 Tbls softened butter
1 egg
3-4 cups all purpose flour
Instructions:
Combine everything in a mixer with dough hooks or a food processor. Start with 3 cups flour.Then add the rest one at a time while the flour is going around.


Mix thoroughly. Add the 4th cup of flour as needed. Dough should be tacky, not sticky. Process 7-8 minutes.

Remove to floured surface and knead for 5 minutes.

Place in large slightly oiled bowl and cover with cling wrap. Let rise in warm place for 3-4 hours.

Remove from bowl with floured hands to a floured surface. 'Gently' roll into a ball.

Take a dough scraper and cut into equal 1/4's by pushing down through the center.

Gently roll each section into long loaves (app 10") that look like fat pepperoni sticks. Make sure any folds or ceases (there should not be) are on the bottom. Let rise 30 minutes.

Place pizza stone in oven and preheat oven to 375* After the temperature is reached, place rolls on the stone and gently mist the top with water (parchment paper is optional...I use it)...this gives them a slightly harder crust. If you do not have a stone, use a baking pan with parchment paper.

Bake 12-17 minutes. Keep checking them. When I 'thump' them and they sound hollow and have the look as pictured, I remove them to cool on a wire rack.
I cut a canoe-like section out of the bun (photo below), instead of slicing it almost in half. I then take my fingers and scrape out a little more bread. This way, my may, I can heap more toppings.I turn the canoe-cutouts into croutons.


Meat is personal (steak, meatballs sausage, etc). I cook a rib eye in an iron skillet and finish it in the oven – rare. Let is rest and it turns to medium rare. Slice thin and slightly chop.
Saute onions and peppers slightly, in a little olive oil and garlic. Hot to mild, your choice. Place aside. Note: Sometimes I heat some Oliverio's peppers in sauce, instead of frying the peppers. The sauce adds a lot of flavor. These peppers will soon be available nationwide. If Oliverio's are not available, I add some Sriracha Sauce and several dashes of my homemade Ghost Pepper sauce. Careful…you can always add heat but taking it away can be tricky.
I melt some butter, spiced with pressed garlic and Italian spices for spreading on the inside and outside of the bun before building and finishing in the oven.
Build your hoagie: Spread bun with garlic butter inside and out. I alternate until I cannot add anymore: Meat, creamy Mozzarella, peppers, onions…repeat…repeat. Top with as much Mozzarella as possible.
Set oven to 350*, second rack, and bake until cheese melts and starts to turn a little brown in spots…maybe 12-17 minutes. Watch it…there is a fine line.
These bring me back to my many Friday and Saturday night teenage years at Twin Oaks, a popular local restaurant.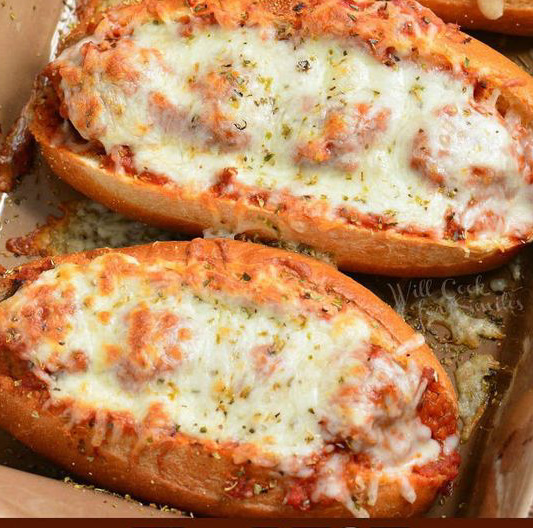 That's it! Bon Appétit Oh yes, do not forget a nice red wine.
From

Mike's

Kitchen...under the watchful eyes of Sandra