Life Through These Eyes Vol l & II
by
Michael S. Lambiotte

No apologies if this seems like extreme self-promotion. I do not have a literary agent, so I have to do all the advertising, scheduling of book signings, sales, and working with publishers.
That said, below are my latest books, Life Through These Eyes, Vol l and Volume ll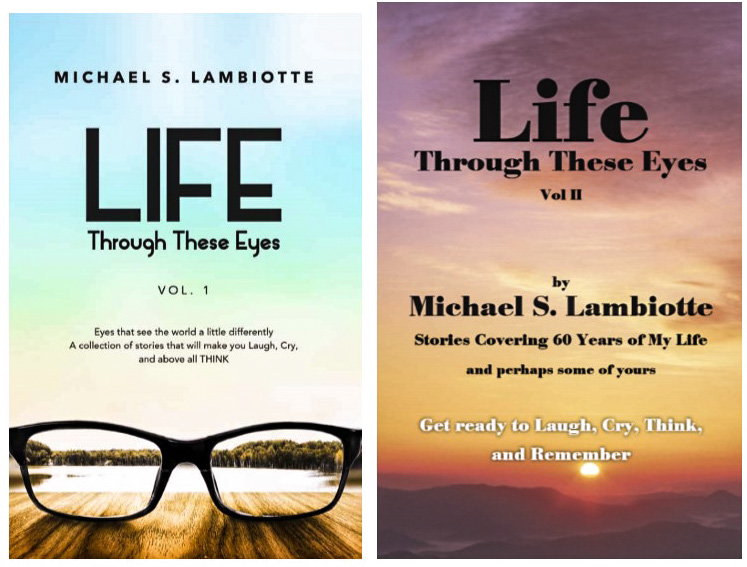 These books are a series of short stories and essays which cover 60 years of my life - a collection of memories, opinions, and some political insight regarding local issues and events. Each book is divided into 16 chapters, with each one covering a different topic. Such as: Communities and Individuals With and Without Vision, My Heroes and Other Special People, Love Your Pets Like They Love You,  Oh, Those  Beautiful Brown Eyes, Holiday Wonders, Being a Man Is Not Easy, The Shape of Mean, Growing Up In A Small Town,  and many more.
The reason they were published in two volumes is because of the length of the original manuscript. It was 800 pages. The publisher immediately accepted the work, but said it had to be divided.  That became my editor's job, my wife Sandra.  Because of my emotional attachment to each short story and essay, I could not divide the book. It took her a couple weeks, but we finally re-submitted the work.
If you go to the drop down menu, you can read a couple excerpts. On the side bar, you can view and listen to a trailer from Book II. Scroll down and you can read a review published in
Southern Literary Review,
and below this story, you can read other reviews
.
That said, if you are looking for different type of gift this holiday season, something personal and one which you can open every day, other then Christmas morning, I hope you consider one or both of my books. If not mine, perhaps another favorite book. As Anne Quindlen said, "Books are the plane, and the train, and the road. They are the destination, and the journey. They are home."
Because of my personal schedule this holiday season, I will be unable to hold any local book signings this year. However, if you like what you see, you can order directly from me, which will be faster than from an on-line source or from the website.  I will tell you how and explain the special holiday pricing at the end.
On a cold winter day or evening, which we have many in West  Virginia, nothing warms the soul and engages the mind more than a good book.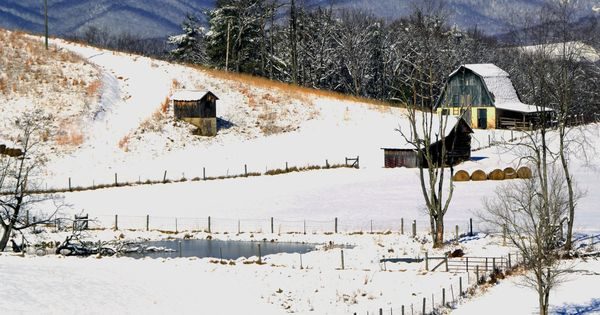 Put another log on the fire and throw a comforter over your legs. Have a cup of hot spiced cider beside you.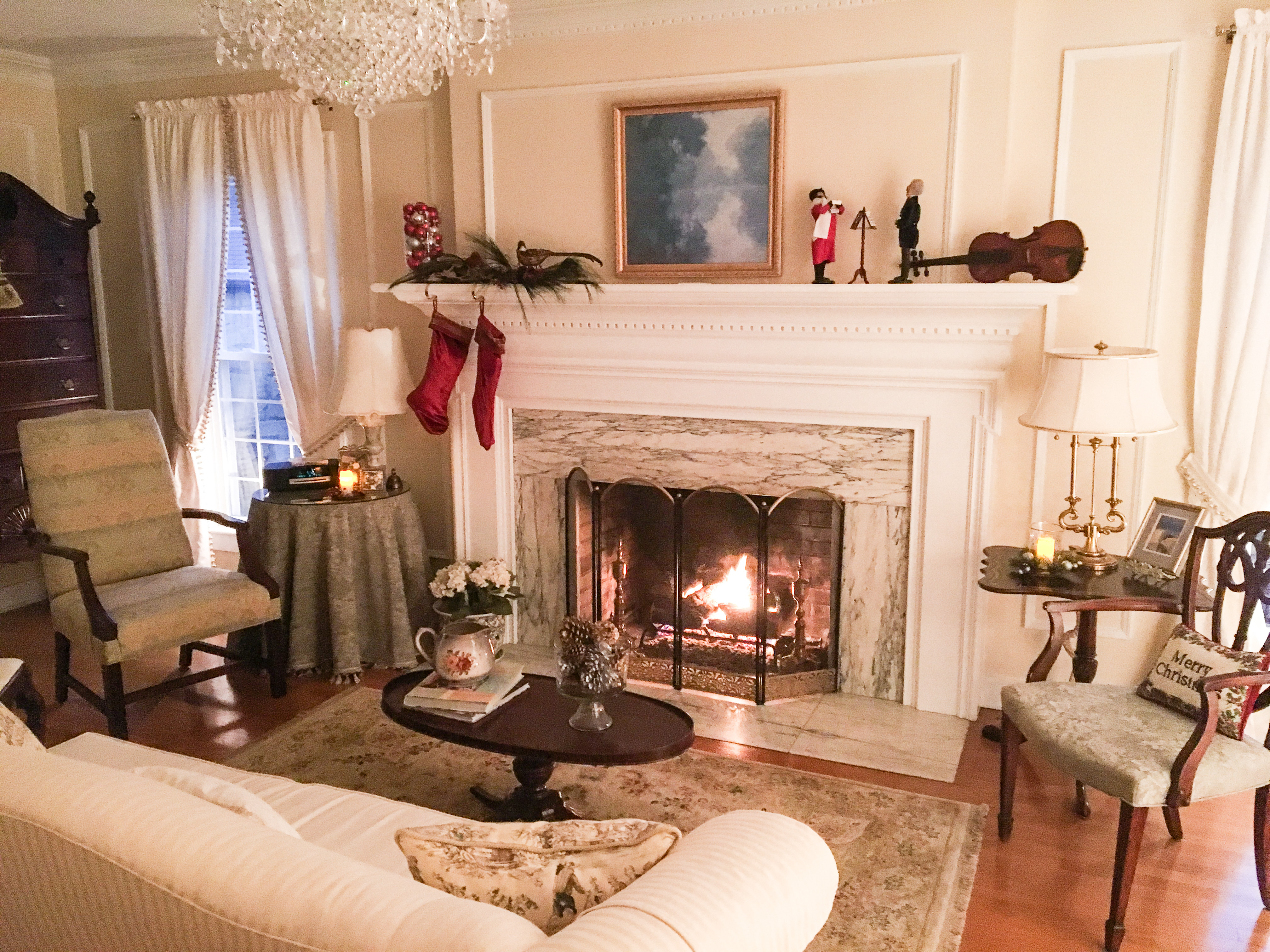 And remember, a good book can take you anywhere you want to go.

If you decide that journey will include one or both of my books, I will sign and personalize them. Here is the holiday pricing. Shipping is extra. If you live locally, we can arrange for a drop-off point.
Volume 1 - paperback - $25.
Volume II - paperback  - $ 25, hardback  - $32.
As a set: Both paperback - $45,
As a set:  Vol 1 paperback, Vol II hardback $55.
If you want to order, send an email at michaelslambiotte@gmail.com. Place your order, give your complete address, and any 'personalization.' I will provide an invoice. Once you receive the invoice, and if all is well, send a check to Michael Lambiotte, 555 East Main Street,  Clarksburg, WV. 26301. As soon as I receive the check, your book(s) will be mailed the next day.
Before  you order, and even if you do not, be sure to read the excerpts, listen and view the trailer, and read the other reviews. I just appreciate you taking the time to visit.
Leaving you with this thought, " A book is a gift you can open again and again."
Wishing you and yours a Merry Christmas and the best for the New Year
Michael