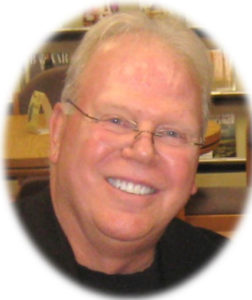 Hello World
Christmas is not over!
The joy of the season is just spreading toward the new year.
I want to share a simple , yet elegant culinary delight Sandra
introduced me to recently;
First and foremost, I am no expert, nor am I even a mediocre wine aficionado.
I do know what I enjoy and what I do not enjoy, when it comes to wine.
At this level in my wine education, I cannot actually explain why. Nor can
I pick out tastes and flavors – something I would like to learn..
However, Sandra is leading me in the right direction. She has taken me from
"gulping" to actually "tasting" the wine. From grabbing anything with a screw top
to actually studying what wine brings out the flavor of the selected food.
Yes,  contrary to many opinions of today, paring does make a difference
– at least through these eyes.
All that being said, I still enjoy a cold domestic beer and a handful of salty peanuts,
but if you want to do something special for that person in your life who means the most,
share this with them. A recipe that has many rewards:
Stilton Blue Cheese & Port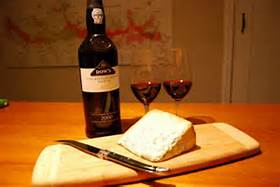 For something your palate will thank you for weeks to come:
Stilton Blue Cheese, drizzled with honey, on a water cracker,
followed by a good port wine. Life is too short to eat bad cheese
or drink bad wine.
My recommendations are :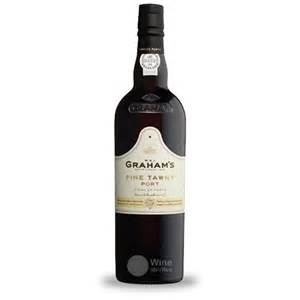 Graham's Tawny Porto
Savannah Bee Co. Acacia honey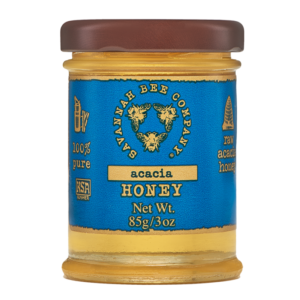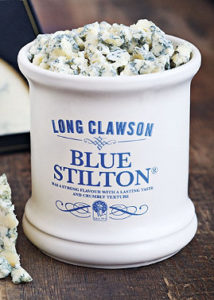 Long Clawson Blue Cheese
Carr's Water Crackers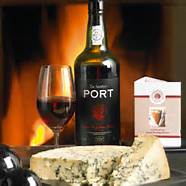 Tell that special person in your life to, "Go, sit in front
of the fire and relax. I want to prepare something very special."
Simple, yet elegant.
Credit for this "Evening Maker" goes to Sandra. Prior to her introduction,
I was limited to "Beer & Peanuts."   But, I do admit, beer and peanuts go better with
football! It IS important to make proper pairings.
Please, share your thoughts. I would like, need to, hear from you. If you try the "Stilton & Port,"
let me know what you think. If you have a special "Mood Enhancer," let me know.
Growing is about sharing
§       A final thought, a "Good Read" on the subject is Wine with Food, by Eric Asimov (New York Times chief wine critic)
and Florence Fabricant, acclaimed food writer who regularly contributes to the New York Times 
Until next time,
Michael