Welcome to my Fall, 2017 Newsletter
For those who are regular newsletter followers, you probably asked yourself,  "What happened to August and September newsletters?" I do apologize but I had to make some time-decisions. Tough decisions, but with so much going on, I did not  take time to write them. Notice I said "did not take time." I do my best NOT to say," I just did not have the time." I had the time, but there were more pressing matters to attend.
Therefore, I have made a decision. To devote more time to my next book and to keep up with my blog interests, my newsletters will be published quarterly. The side bar to the right is, and will be, dedicated to what took place in the previous months. This section will be devoted to the immediate past,  present activities,  and what I have planned for the upcoming quarter. Hope this makes sense.
If you have not kept up with my blogs, you can go to Blog Archives and click on the month and then the piece of your choosing. Recently, to say the least, my pieces about my proposed hometown revitalization and charter changes have stirred quite a bit of interest. 
Time to move to with my latest  writing project and book signing activities. I have a very busy November and December,  Here is the upcoming book signing schedule: On November 11, Artworks in Bridgeport West Virginia is holding their annual Holiday Open House. They are located at 601 South Virginia Avenue.
   Convenient to anyone in north central West Virginia.

Even if you miss their Open House, the books will still be available. If you want them personalized and signed, just let the staff know and I will take care of the request within 24 hours.
My next signing is scheduled For Tuesday, November 14, from 4-7:00 p.m. at the SpringHill Suites by Marriott, located at 97 Platinum Drive Bridgeport, WV 26330 (304-842-5200). I will have volumes I and II available with a discount for purchasing a set. SpringHill Suites is located behind Wendy's at the intersection of Route 50 and Emily Drive just inside the Bridgeport, West Virginia city lines.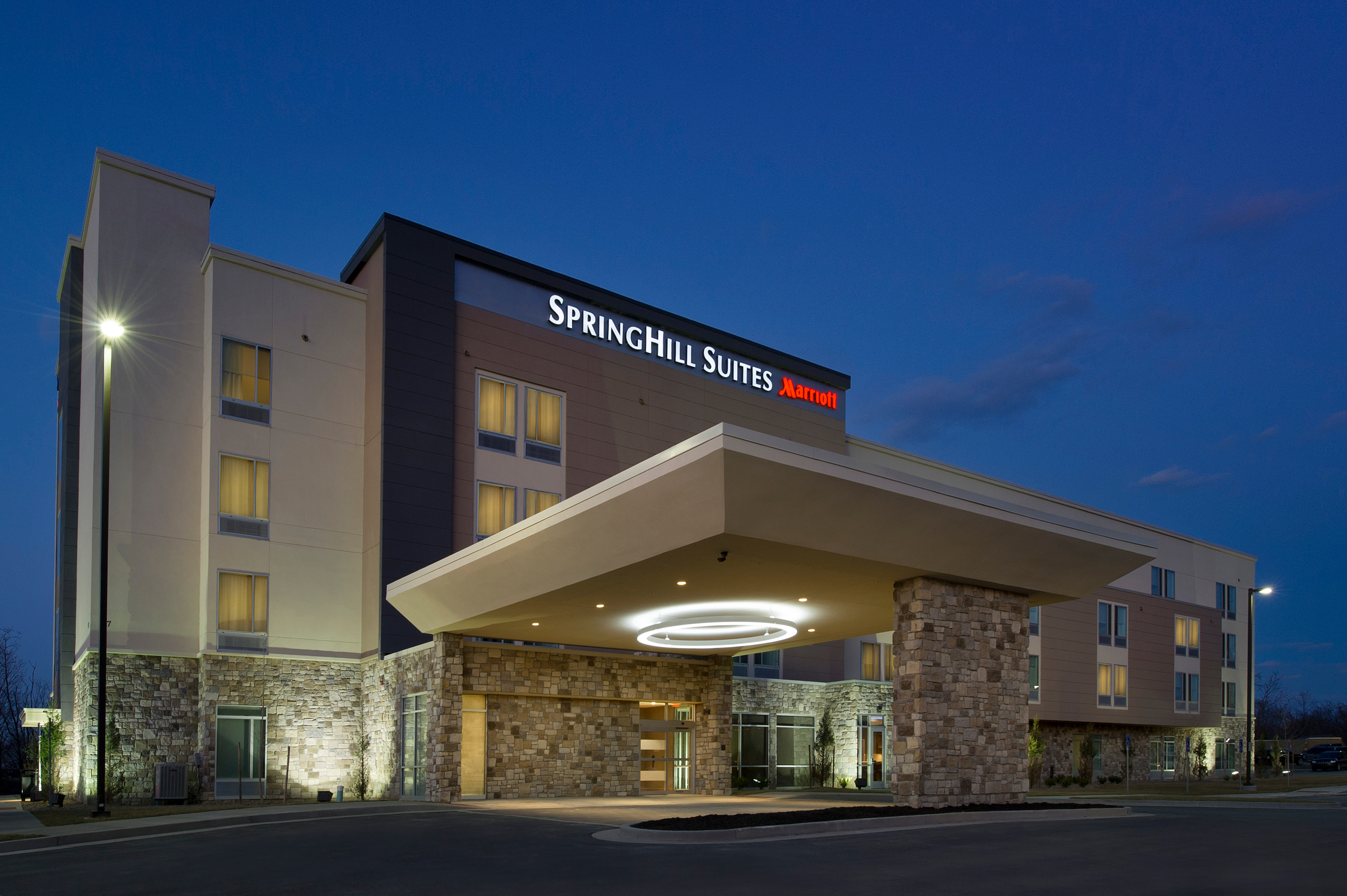 Having been given the opportunity to hold a book signing at a Marriott facility is very exciting. It is my hope that this relationship will continue to grow. I would like to thank Patrick Geiger, Duel Property General Manager  and Korey Belt, Dual Property Sales Coordinator for the opportunity to take part in their "Art of Local" program. I will be in the lobby from 4 - 7:00 p.m.

If you are going out for dinner, shopping, or just 'out', stop by. If there is enough interest and time permits, I will do a couple readings and answer any questions about my books and works being planned for the future. I will also have the book trailer  for Volume II available for viewing.
On November 25, I will be traveling Marion County West  Virginia (Fairmont) to participate in the Annual Marion County Author Showcase.
This year's event will be held at a wonderful venue -

Colasessano's Restaurant. There will be many authors present, covering several genres. So come by, purchase some signed and personalized gifts for Christmas...and have a wonderful meal.

The Showcase runs from 12 - 4:00 p.m.

Just a little about the restaurant: It was established in 1950 by Filippo & Filomena Colasessano and has been serving mouth-watering family recipes for over 60 years. I have a special place in my heart for these type of human interest success stories.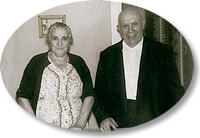 They have two locations, so if you are coming to the Author Showcase and have dinner, make sure you come to the Whitehall location at Middletown Mall.
This opportunity was made possible through the efforts of Lisa McCombs of the Marion County Reading Council. Thank you Lisa!
As we enter December, my one and only book signing (right now) is scheduled for the Harrison County Senior Center on December 14, from 12:30 to 2pm.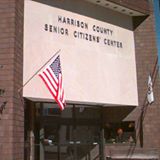 Center Vice-President Bill O'field has invited several local authors for this event. As in Marion County, several genres will be represented. However, there is a special offering that day by the Harrison County Senior Center Book Club: Members will be wrapping, free of charge, any purchased books for Christmas. However, donations would be appreciated and proceeds go toward supporting the Book Club. So, come by and browse the genres, talk with the authors, and purchase a unique gift for Christmas - a signed and personalized book. A gift that will last forever and not soon forgotten.

On November 11, I had the privilege of being one of the judges for the Annual Clarksburg West Virginia  VFW Muese-Argonne Post 573 Voice of Democracy audio-essay competition and the Patriot's Pen essay competition.

The Voice of Democracy competition is open to local high school students, with the Patriot's Pen competition open to middle school students.The other two judges were Laura Kennedy (below right), another local author and Jeannine Queen, recently retired Harrison county French teacher who began her career at Washington Irving High School and then retired from Robert C. Byrd High School. Below, we are reading the essays submitted from area middle school applicants.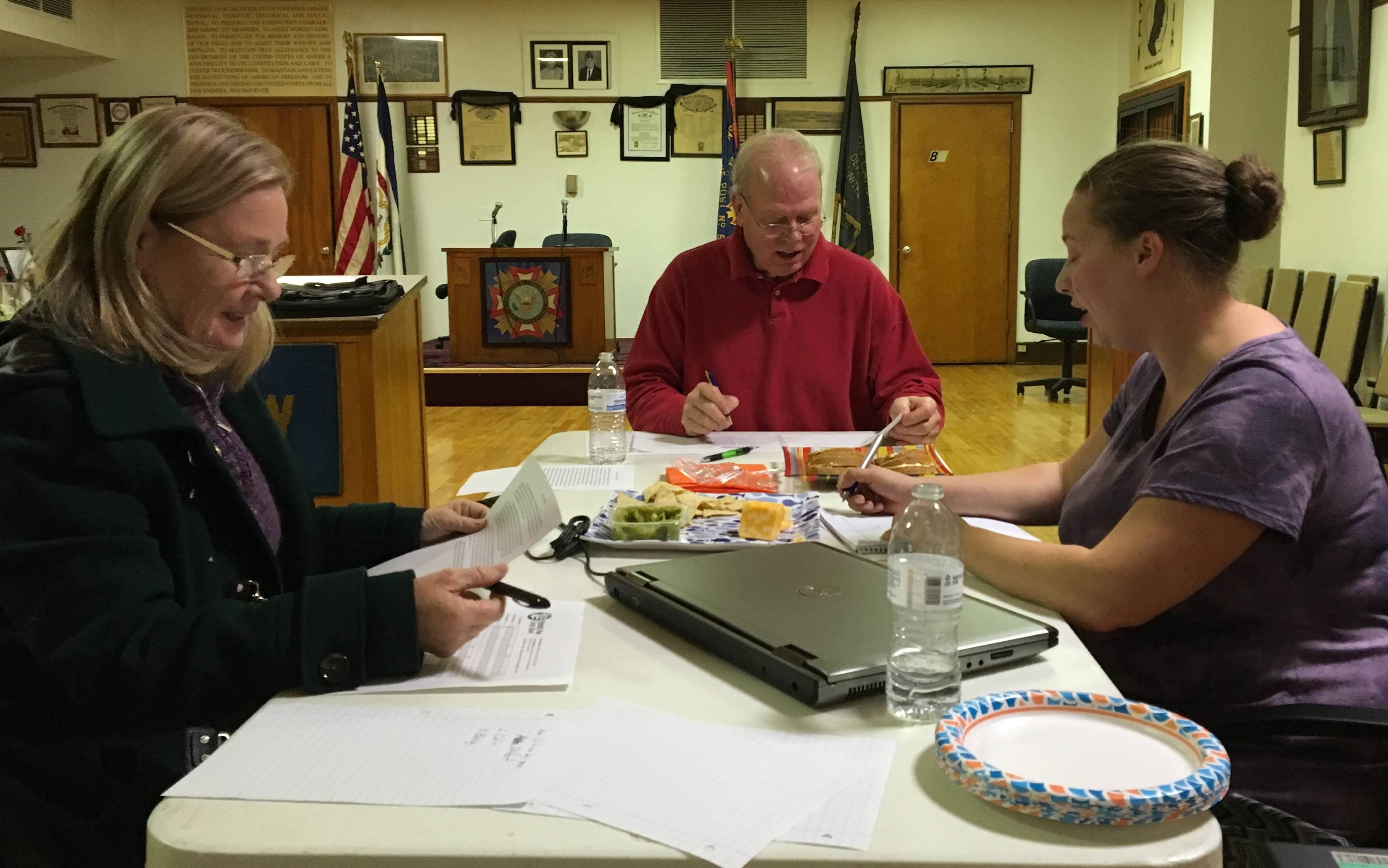 Because of the number of applicants, the judging for both categories took approximately three hours. Pretty intense and exhausting, but well worth the effort.
This contest was organized by Jim Talerico (not pictured), Post 573 Chairman of the program and Marsha Viglianco, (pictured in the background) Post 573 Auxiliary Scholarship Chairperson. The top scorers in each category will advance to the next level of competition.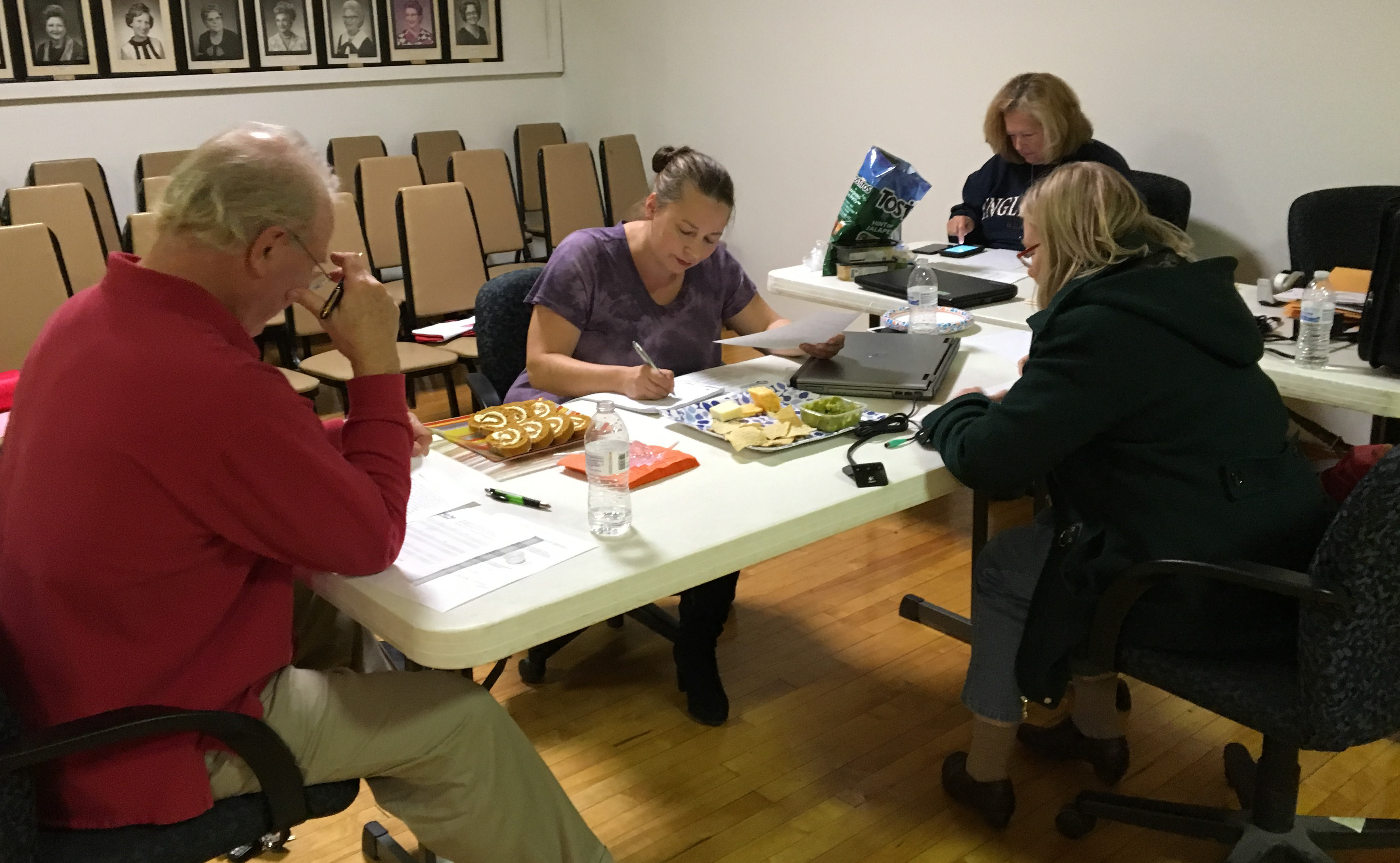 Beginning in January, I will start in earnest, my third book, yet to be titled. With this book, I will be entering a completely new world  At least new to me. While my first two books were a collection of short stories, this one will be my first attempt at writing a novel.  I already have the story-line planned, setting, and will begin developing the main characters. If everything goes as planned, and it never goes as planned. This work should be completed about this time next year.

Well, friends, foes,  and followers...that's about it for this Fall. Sandra and I wish each of you all the best for the upcoming holidays. If traveling, be safe and be vigilant. As Christmas approaches, embrace your family, the true meaning of the season, and take time to reflect.
In the meantime, remember, "Keep your heels, head, and standards high." -  Coco Chanel
This is Michael saying,  "Until next time!"

Upcoming Events
November & December Events
Book signings:

November 11 - Artworks. Bridgeport, WV Books available all day Vol  & II. All day

November 14 - Spring Hill Suites by Marriott, Bridgeport-Clarksburg, WV "2016 Marriott Platinum Award Winner"  97 Platinum Drive. 4:7pm

November 25 - Marion County (WV) Reading Council Author Showcase: Colasessano's Pizza, Whitehall Location,141 Middletown Rd, Fairmont, 
                          WV 26554
(304) 363-0571   12-4:00 p.m.

End of Summer and the beginning of Fall
August and September were  very busy
Played in the Black History Golf Tournament.  Left is Rick Barnhart with James Griffin, community leader and one of the tournament/scholarship directors.
Here I am with "The First Lady" of Sunny Croft Country Club, Jeanie Marsh
Attended my 50th high school reunion. Left is Randy Weekley and Bill Harris. Two of my closest friends.
We haven't changed 'much.'  Here we are in May, 1967
Two of my  long-time friends (l) Susan Martin and Peggy Grimes. I felt like  turquoise cookie filling. Friends since we were six.

I organized a reunion golf outing at Sunny Croft. Hoping this will be an annual event and grow to include other classes.
Randy, Bill, and I had two wonderful days of "Remember when..."
Matt Cahill (l) and Rick Barnhart and I substituted for Mike Blackshire at the end-of-the-year Thursday Night Men's Open. It took three of us to do what Blackshire did single handed.
In late October, I visited my family at the farm in Greene County Pennsylvania. Decorated the markers with 'deer food' for the Fall. Love you and miss all of you.
Continued my involvement in pushing for city charter changes. Here I am with David Houchin, Special

Collections Librarian at the Clarksburg-Harrison Public Library learning about our 'former' ward system.
Our $20 million theater renovation is scheduled for completion in the Spring of 2018. This is what it looks like now.This is what it is supposed to look like when completed.
Another project I am working on is the beautification of our downtown. It could use some 'sprucing up." But, some progress is being made. 
This is the historic Traders Avenue (Alley). Yes, it needs much work.
Had a very successful book signing at the Harrison County Senior Center. Pictured with Sue Marks.

In early October my second book was the topic of discussion at the Harrison County Senior Center Book Club
Both books are also available at Artworks in Bridgeport, West Virginia
Toward the end of October, I attended a writers workshop at the Clarksburg-Harrison Public Library.
Lobbying for three city charter changes: Direct election of the mayor. Adoption of a ward system. Term limits for councilpersons. Let the people have a greater voice and let the people vote.